How Top Testing Agencies Play an Invaluable Role in the Fire Safety of Roofing Materials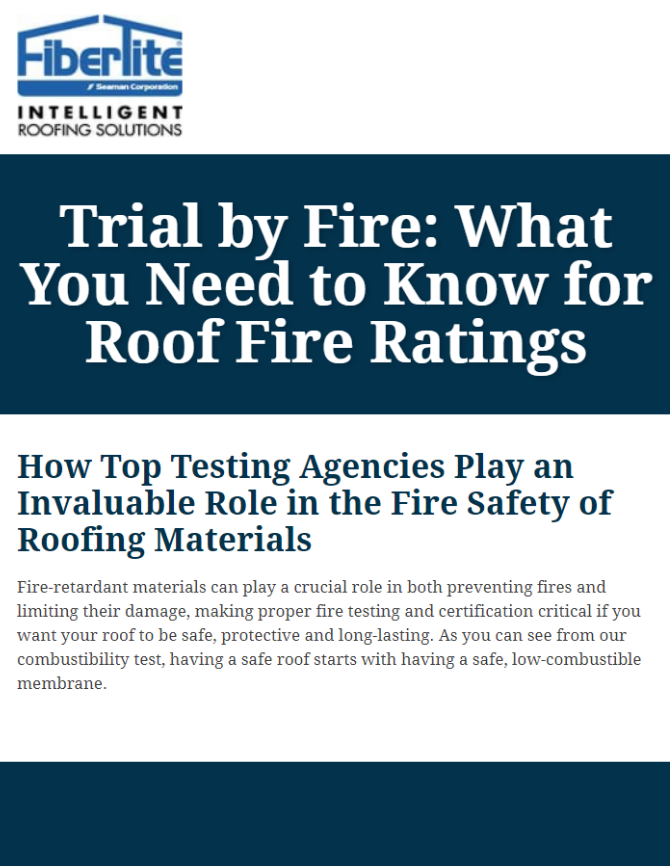 Fire may not be the first thing on the mind of most shoppers considering various roofing materials, but it's an issue that all manufacturers must consider. Fire-retardant materials can play a crucial role in both preventing fires and limiting their damage, making proper fire testing and certification critical if you want your roof to be safe, protective and long-lasting.
In this whitepaper, you will be able to look at the comprehensive FM and UL testing processes that expose roofing systems to incredible challenging environments and threats, and how these major testing agencies assign roofing system classifications based on performance.
---