FREE E-Book – Five Key Commercial Roofing Contract Provisions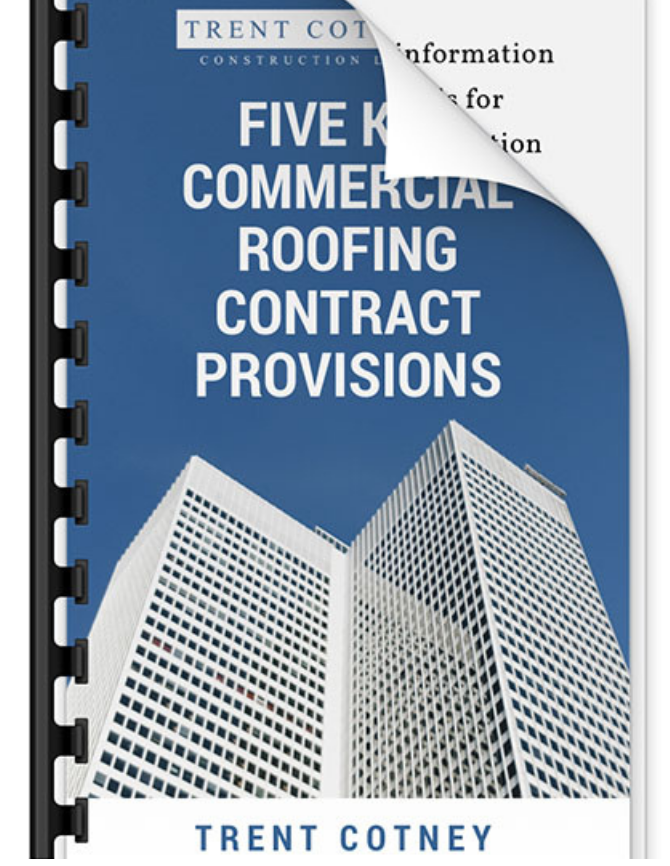 In the commercial roofing context, most roofers receive their contracts from their customer which is usually either the owner or the prime contractor. Often, these contracts contain a variety of critical provisions that can affect a roofer's ability to get paid on projects or defend potential claims upstream. This book focuses on five of the most important commercial roofing contract provisions.
Download your FREE E-Book Today!
---