FiberTite VS TPO Whitepaper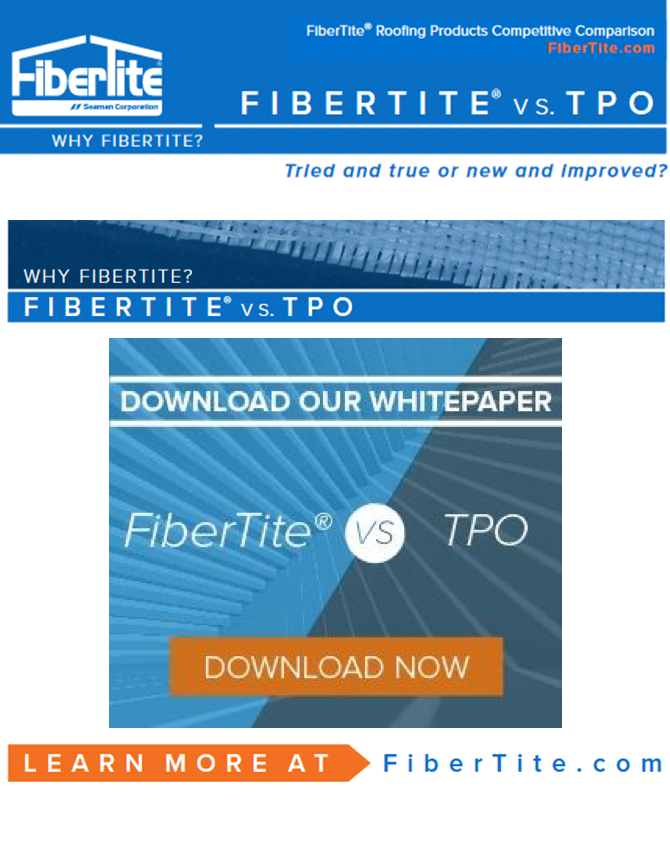 Learn about the differences in a tried and true technology versus a new and unproven roofing membrane.
TPO was introduced in the roofing world in 1992. However, TPO roofing membrane manufacturers are constantly reworking their formula to make improved generations. FiberTite, on the other hand, came to market in 1979 and still uses the same proven technologies today. Get a side-by-side comparison of TPO and FiberTite roofing membranes by downloading this whitepaper.
Click here to fill out the form to get your copy.
---