Dowload the IKOnomic$ Brochure and Discover the Value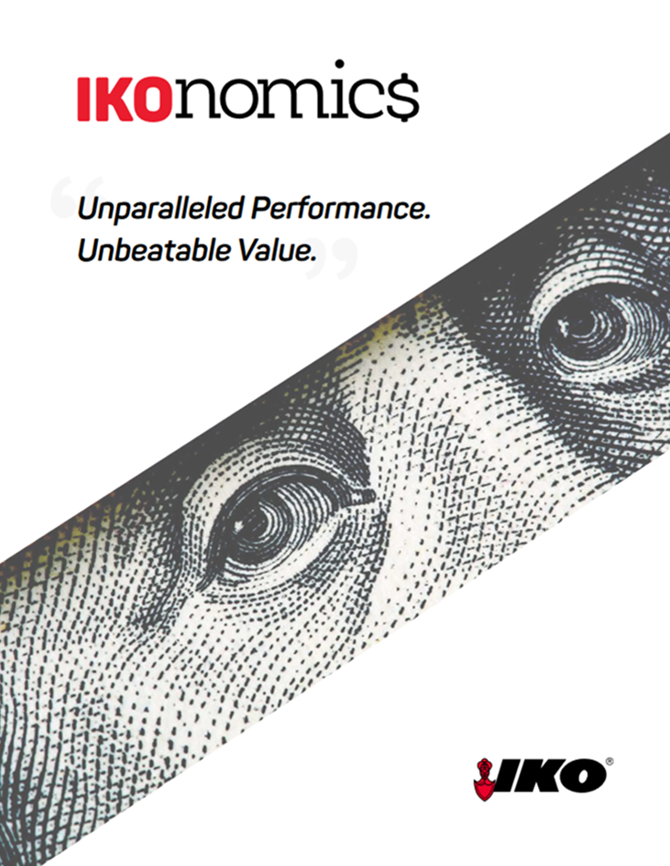 The 'True Square & Coverage' Advantages of IKO
Could you use an extra $ 25,675 to invest in your business this year?
When you buy an IKO square of Dynasty or Cambridge roofing shingles, a square is what you get. Three IKO bundles cover precisely 100 sq. ft. You'll get accurate measurements and an exact number of shingles in every package every time.
By using fewer shingles and nails, contractors perform fewer actions during installation. And, IKO's larger-than-average size and exposure means each shingle covers more area compared to most comparable competitive shingles.
Beyond the value and savings, IKO offers contractors in the True Square Advantage is a lucrative contractor promotion called PRO4 Plus. With this program, contractors who install IKO shingles along with three IKO PRO4 accessories earn rebate money on every single job, up to a maximum of 100 squares per job.
Take a look at the total IKO advantage. Download the IKOnominc$ Brochure now and calculate your savings.
---
Share this: