Cold Weather Product Selector Guide by Tremco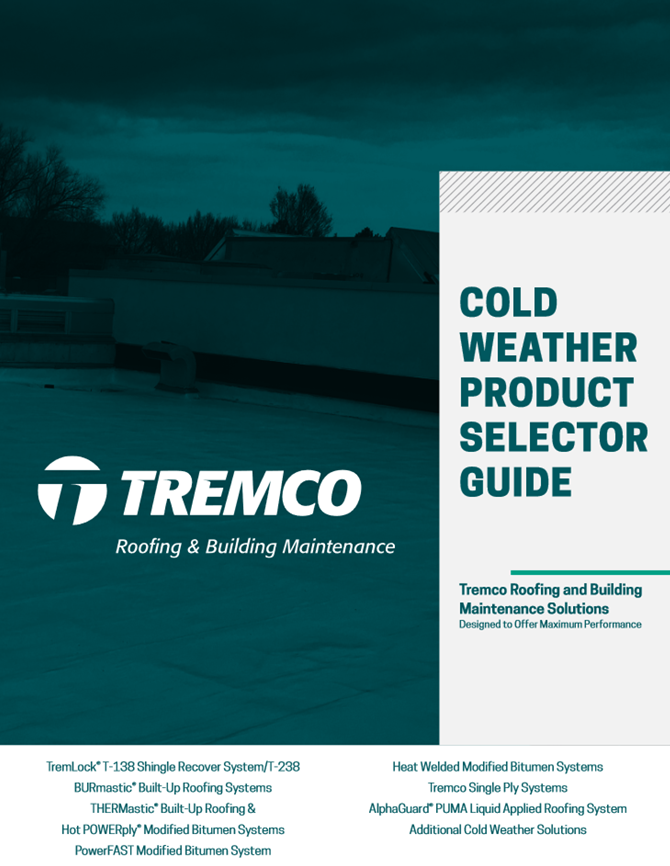 With our unique systems and make-it-happen attitude, Tremco roofing can help contractors stay on the job all winter*, even if it's more than 20°f below (-29°c) and keep facility managers from dealing with major roofing problems come spring.
We have a range of cold weather solutions – metal, cold and hot-applied built-up and modified bitumen, single ply, fluid applied – for restoration, renovation and replacement is unmatched. Supported by our exceptional sales force and commitment to long-term roof asset management, we not only fix roofing issues now but keep those roofs watertight and working through decades of miserable weather.
---
Share this: