2020 Top 20 RCS Influencer Insights - Download Today!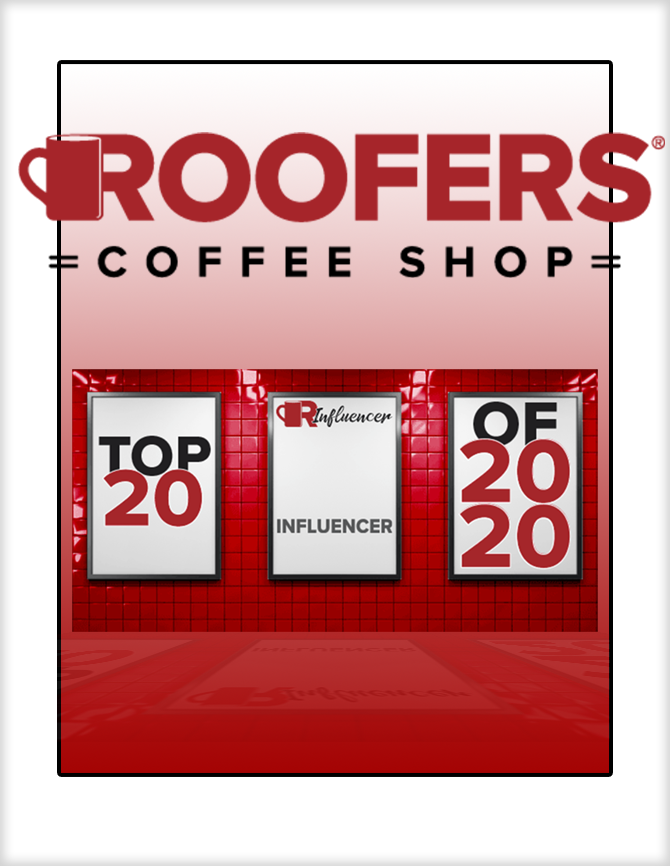 The importance of Roofing Influencers cannot be overstated. These leaders continue to provide wisdom that helps roofing contractors of all types along with the roofing industry overall. RoofersCoffeeShop asks the question and these roofing professionals deliver.
With our RCS Influencers opinions, tips or advice a reader gets a feeling for all sides of a topic. A beneficial twist is including companies that are not only roofing contractors but also companies that service the contractors. All will have an interesting perspective based on their interactions with the roofing industry.
We would like to share the top 20 of 2020 for your education and enjoyment. RoofersCoffeeShop is honored to share their expertise through articles, podcasts and video. They are incredibly generous in sharing their wisdom throughout the year with the industry they love through regular posts on our website and social media channels.
Fill out the form on this page to start reading the amazing content from this group.
RoofersCoffeeShop team
---