DC's Leader in Historic Restoration Since 1914
For over 100 years, Wagner Roofing has been dedicated to the preservation of historic buildings and the integrity, artistry, and craftsmanship throughout the MId-Atlantic region.
Wagner continues to receive awards, recognition, and top honors from the National Roofing Contractors Association, local historical societies, roofing manufacturers, national publications, and others for its work throughout Washington, D.C. and the surrounding Mid Atlantic area.
History
Established in 1914 by Otto Wagner, Wagner Roofing Company now employs more than 75 dedicated team members aimed at providing some of the nation's most recognized craftsmanship. In 2015, Dean Jagusch purchased the company from 3rd Generation family member, Chuck Wagner, with the goal to continue to build the Wagner legacy and heritage that the company and its craftsmen are known for.
---
Commercial Contracting
Wagner has been working with GC's, builders, architects, consultants, multi-unit institutions, and on projects coordinated alongside other trades for decades. Our Commercial Contracting team utilizes industry bid platforms to clearly communicate expectations, documentation, and processes in an orderly manner for the GC leading the project, as well as maintains our own in-house records for historical reference.
Specializing in historic properties that involve an extra level of understanding, detail, and craftsmanship, our team continues to produce award-winning craftsmanship year-after-year, which is built to last.
In-House Custom Fabrication Studio
Our in-house fabrication studio enables our team to create custom solutions for projects both large and small. This means quicker production timelines and expedites field changes, change orders, etc… by allowing our craftsmen in the field to take job-specific measurements, which we can then quickly produce in-house while keeping the project and budget on schedule.
---
Our Residential Process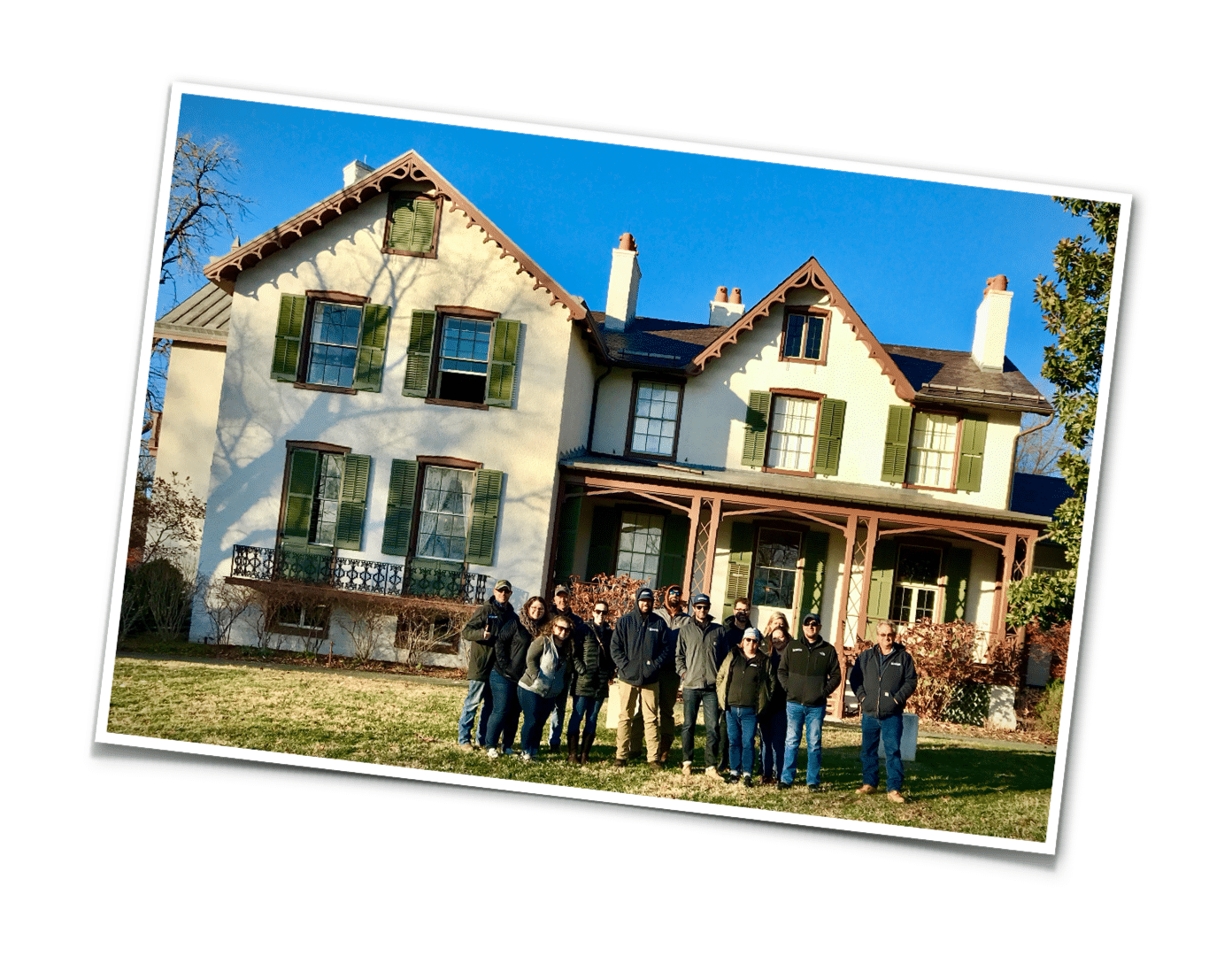 Our process in working directly with homeowners and property managers is one that begins with identifying our customers' needs, interests, and goals with any of their projects. We respect the history and role that our buildings play in our daily lives, one that can create emotional connections to the aesthetics and performance of our buildings.
Atypical to other contractors, we have built our team and departments based on the type of customer, rather than the type of building.
By implementing this subtle change in the way we think, we are able to deliver on an experience, expectation, and thoroughness that had previously been missing. We bring a team effort to every project we work on in order to deliver on our core values and standards.
As always, our focus is to deliver the finest craftsmanship for every application, providing results that will last. We have spent the past century building working relationships with our manufacturers, suppliers, architects, and industry leaders to help set the bar for proven quality.
---
Awards & Recognitions
Our dedicated, hard-working team continues to be recognized with top national and local honors throughout the roofing, preservation, and construction industries year-after-year. A recent history of awards and recognitions include: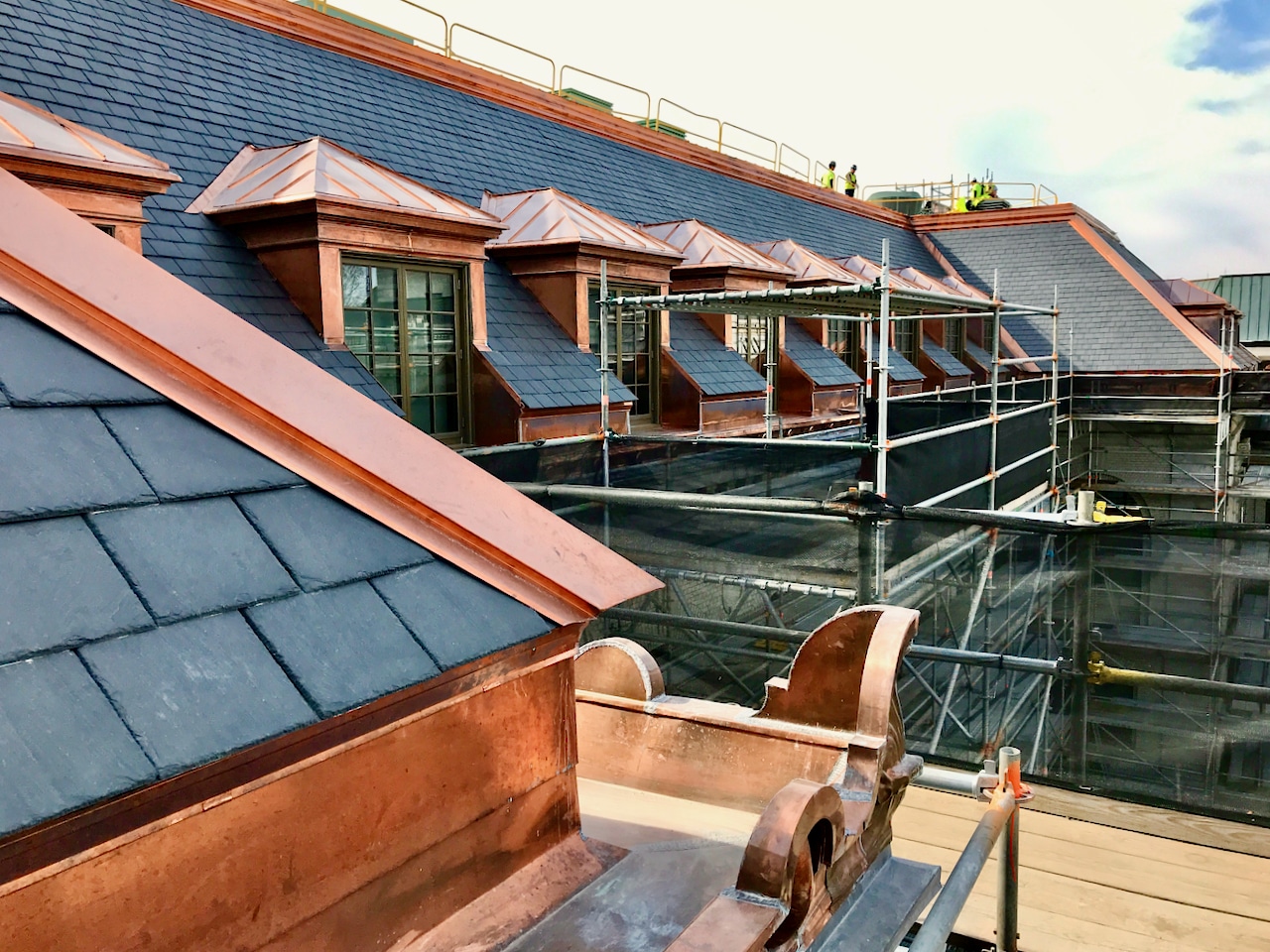 In the December 2020 issue of Metal Construction News magazine, Wagner's craftsmanship at the US Naval Academy's Sampson Hall was recognized with the 2020 Metal Construction News Building and Roofing Award within the Metal Roofing Retrofit category. As part of the MCN Awards presentation, the magazine runs a several-page article on each of the winning projects. Follow the link below to view the article!
"Exquisite copper detailing earned the re-roofing of Sampson Hall at the U.S. Naval Academy in Annapolis, Md., the 2020 Metal Construction News Building and Roofing Award for the Metal Roofing Retrofit category. Judges acclaimed the high-level craftsmanship needed to replicate the building's intricate slate and copper roof…"