Founded as a family business more than 80 years ago,
today ROCKWOOL is the world's leading stone wool manufacturer – producing products made from stone –
one of the world's most abundant natural resources to
help address many of the challenges in modern society
such as urbanization, fire safety and climate change.
In 1988 we opened our first factory in North America, located in Milton, Ontario, Canada, and since then have setup manufacturing operations in Grand Forks, British Columbia, Canada; Byhalia, Mississippi; and Ranson, West Virginia.
We manufacturer and supply a full range of insulation products specifically designed for the applications they serve including exterior walls, below grade and under slab, firestopping, attics, flat roofing, floors and ceilings and interior partition walls.
---
A Community Partner
ROCKWOOL North America has made philanthropy and corporate social responsibility an integral part of our mandate since opening our first manufacturing facility and North American headquarters in Milton, Ontario, Canada in 1988. Our employees are also very engaged with volunteering for causes near and dear to them as well, which we fully endorse.
In Jefferson County WV, we're continuing that legacy.
We aim to be an active member of the community and are proud to invest in infrastructure and programs that support the wellbeing and prosperity of the local area, home to many current and future employees of the Ranson facility.
View our Corperate Social Responsibility Fact Sheet.
---
Turning Rocks into Insulation! Take the Rockwool Factory Tour here:
---
All About Wall & Roof Acoustics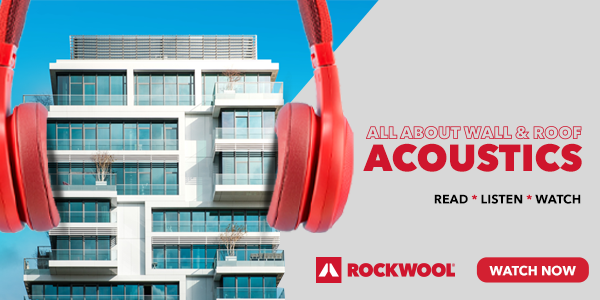 In this RLW, we will learn about roof and wall acoustics and stone wool insulation. Antoine Habellion at ROCKWOOL will visit with Heidi J. Ellsworth in this informative Read Listen Watch (RLW) episode.
ROCKWOOL is ready to empower contractors and their customers to rise to the ever-changing trials of modern living. By using stone, one of the world's most abundant natural resources, ROCKWOOL transforms volcanic rock into stone wool and their products create new opportunities to enrich modern living and build safer, healthier and more climate resilient communities. From the roof to the facade and from interiors to specific areas, stone wool is the ideal insulating material. Our way of living has never been challenged as much as it is today, but ROCKWOOL is ready to weather any storm — and eager to build the world of tomorrow.
---
Our approach to sustainability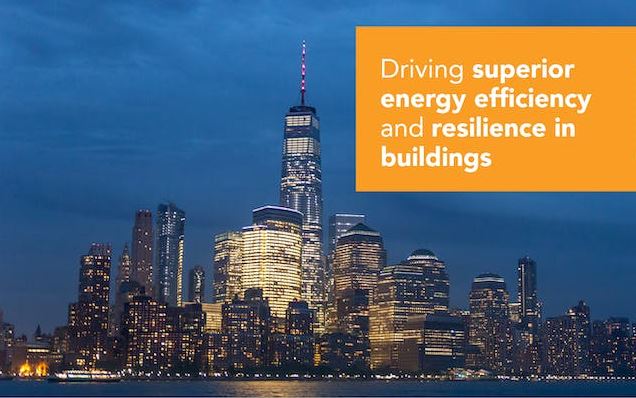 At ROCKWOOL, we're dedicated to enriching modern living. We strive to increase our positive impact on people and society by maximising our positive product impact and minimising our operational footprint.
We recognise that operating with integrity and as a responsible business is equally important and underpins everything we do. We understand that manufacturing any product requires using resources, but we are focused
on our processes leaving the smallest footprint possible.
That's why we continuously work to improve the sustainability of our operations through investments in the latest production and emissions-control technologies. Our success has always been built on a foundation of partnership with the communities in which we operate and our track record of making a positive and meaningful difference includes economic benefits and social responsibility that involves support for local programs and causes.
Download our 2021 Sustainability Report.
---
Why Stone Wool?
In its manufactured state, stone wool delivers unique benefits as an insulation solution. In part due to its non-directional fiber orientation, stone wool also exhibits unique benefits which have come to be known as the
7 strengths of stone:
Fire resistance

Thermal performance

Acoustic capabilities

Durability

Aesthetics

Water repellence

Circularity
By applying these 7 strengths to everything we do, we passionately believe that we can address some of the biggest challenges facing our world. We're sure that there are even more strengths of stone to be discovered, and when we discover them, we'll turn those strengths into new products that improve the quality of life of everyone who comes into contact with them. That's why these 7 strengths lie at the heart of every ROCKWOOL product.
Learn more about the benifits of stone wool insulation.
---
ROCKWOOL Renovation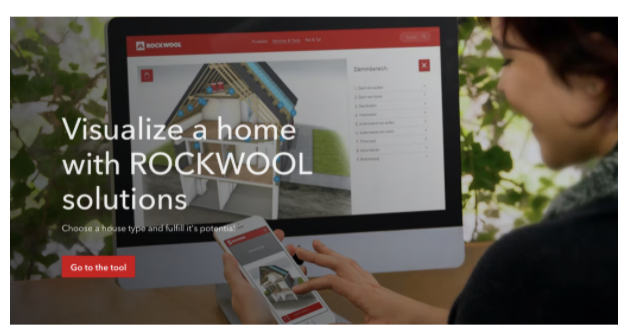 Renovation is hitting the headlines once again, with the countries, states and provinces promoting energy efficiency renovations for North America's building stock as one of the best ways to help our economies recover post COVID-19. The ambitious goal to achieve the greatest economic benefit and the greenest climate impact in the shortest possible timeframe. All while simultaneously improving our health and comfort – what's not to like?
Our building science and technical support team are available to assist on your project.
Get Expert Advice and Insights.
---
Energy Efficiency
With increasing energy efficiency targets in North American building codes and legislation calling for decreased CO2 emissions, architects are under increased pressure to push the boundaries ofcreativity and innovation.
Our North American Building Science team is part of a larger global network,allowing us to utilize international best practice, innovation and system & solution design. We combine this knowledge with local expertise to offer high-quality tools, training and tailored advisory services relevant to the North American market. The global Building Science team is supported by a panel of renowned international experts in energy efficiency from industry and education institutions.