Early in 2014, the NSA met in Florida to discuss and define who we are and what we stand for. The last time this happened was in 2002, in Saratoga, New York. Before that, in Bomoseen, Vermont, 1922.
Like all the best ideas, the answer was ultimately very simple: to promote slate in North America, and to promote the highest standards of materials and installation.
This Purpose Statement was achieved after much discussion, a dialectic that reflected a deep respect for the tradition and history of slate, while looking to ignite a new fervor for a national heritage that has value and relevance to the future.
The National Slate Association is the place where Quarriers, Suppliers, Consultants and Slaters meet. Technical information is shared, and business connections are made. Camaraderie is found as we celebrate our achievements, but most important of all it is our opportunity to give back to the industry. It is our efforts in this industry that have enabled us to make livings and raise families. Now is our chance to tend to the industry; to ensure it is vibrant and strong for our successors to enjoy; to ensure that standards are kept and raised, that the trade we love is held high and respected in North America.
---
2024 International Roofing Expo
Visit the NSA Booth at the International Roofing Expo! The expo, which has over 65 years of experience, is the largest roofing industry event in North America. This year the expo is February 6-8 in Las Vegas, NV. Come by and visit the NSA Booth!
---
Welcome to Members
We are proud to announce that we have 119 members! Check out our directory to meet our amazing spectrum of knowledgeable professionals and craftspeople!
You can also read Tom Stortz's Address to Membership that outlines his first 6 months as president hitting key topics such as the organization's primary goals.
---
UK Slate Trip Report
The NSA Board visited the NFRC show in London, England, Ffestiniog & Penrhyn Quarry in Wales, and historic slate roofs and landmarks in Dublin, Ireland.
---
Why Join National Slate Association?
The National Slate Association appreciates the history, beauty, and proven nature of natural slate while dedicating it to the mission of supporting it as a material. Other materials feel wasteful and inferior compared to the longevity and eco-friendly
nature of slate.
The National Slate Association has come together to promote and educate how to use natural slate as a roofing material. By joining, you're engaging in a community of like-minded people who respect the centuries-long tradition of slate installation.
Benefits for joining this prestigious association
Learn installation specifics from the brightest minds the industry has to offer
Shake hands with suppliers who will keep you competitive in the trade
Be listed in the NSA Member Directory as a qualified business in the industry
Get access to over 100 slate specific drawings in DWG and PDF file formats for use by design professionals and contractors.
---
Become NRCA PROCertified®
The NRCA PROCertified® Slate Systems Installer certification verifies the knowledge and skill of an experienced roof systems installer. It is intended for experienced members of the field and helps to keep the workforce to a high standard of competency, sustainability and performance. This certification can prove your knowledge of industry best practices for roof system installation.
To become NRCA PROCertified, you must meet all eligibility requirements and pass a hands-on performance exam. If you're interested, the NRCA Slate ProCertification Exam has been finalized and is looking for installers to test their skills. Reach out for more information on becoming ProCertified!
---
Slate Roofs: Design & Installation Manual
This Gold Circle Award-winning book masterfully renders every design and installation detail to be found in slate roofing.
---
Slate Colors & Characteristics
Natural slate is a microcrystalline, fine grained metamorphic rock formed 400 million to 550 million years ago, with its beginnings as sedimentary silt washed into ancient seas. These sediments accumulated on the sea floor for 150 million years, forming a bed of clay and shale several thousand feet thick. During later geological upheaval, these sedimentary shale beds were lifted from the ocean floor, folded, and buried on the North American continent. Sediments accumulated on the sea floor were exposed to extreme pressures which lead to the chemical and mineralogical transformations you see today. As a result, the sedimentary bedding plains of the original clay and shale are totally independent of the metamorphic grain of the resultant slate bed. Natural slate has many uses which include roofing material, floor tile, countertops, wall cladding, blackboards, and even tub and shower enclosures.
Weathering Designations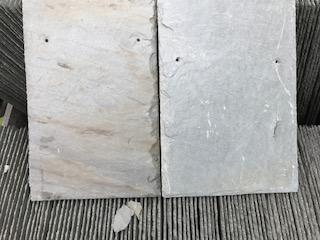 The color of a natural slate is derived from its chemical and mineral composition. Chlorite produces green slate, hematite the purples, carbon the grays and blacks, and hematite and iron oxide the reds.
Descriptions of color can vary widely from supplier to supplier, but generally, roofing slate produced in North America falls under the general color descriptions of black, gray/black, gray, green, gray/green, purple, variegated purple, mottled purple/green, and red.
One of the unique and aesthetic advantages of natural roofing slate is the subtle variation in color, shade, veining, and grain of each individual slate shingle on a roof. These color variations should be expected.
---
Who We Serve
Contractors
Join a community of contractors across the USA that is supports by the National Slate Association!
Architects
Learn more about how the National Slate Association supports architects across the USA!
Homeowners
The National Slate Association helps homeowners across the USA maintain their homes quality!
---
National Slate Association's Mobile Field Guide

mobile.slateassociation.org is available free of charge via an internet browser on your smart-phone* or tablet when an internet connection is available.
Or you may also scan the QR code here with your QR reader.
Download the Mobile Field Guide press release.
*The NSA Mobile Field Guide is best viewed on iPhones, iPads and the newer Android phones.
*Windows® smart phones are not supported at this time.
*The mobile site is not intended or formatted for desktop computers or laptops.
View the Mobile Field Guide today!
---
The Roman Catholic Church of the Archdiocese of New Orleans, Notre Dame Seminary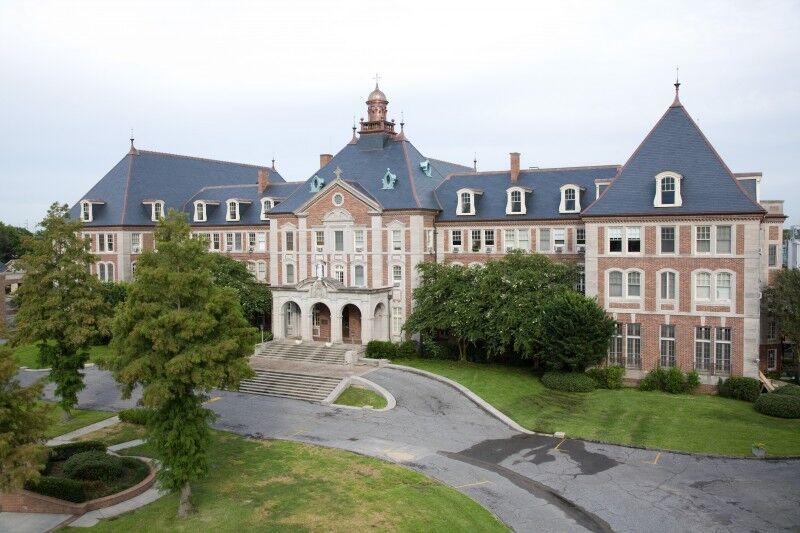 Complete roof restoration of Roman Catholic Church of the Archdiocese of New Orleans, Notre Dame Seminary, including 840 sq. slate roof restoration/replacement; custom copper gutters & hangers – 3,000 linear feet; custom copper hip & ridge to match originals – 2,000 linear feet; gypsum deck repairs – 10,000 sq. ft.; new standing seam copper dormer tops to match originals – 26 units; new copper flashings; new custom copper finials to match originals; new 16′ tall copper cupola to match originals; carpentry/paint-work on dormers; clay tile roof repair; and built up roofing systems on flat roofs.
---
San Francisco Theological Seminary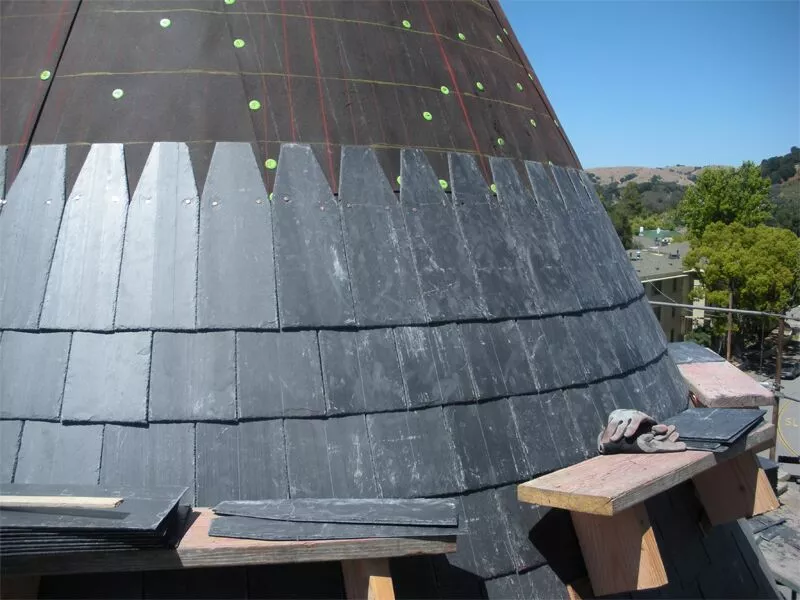 San Francisco Theological Seminary of Northern California was originally constructed in 1891.
Repairs to the slate roof were required.