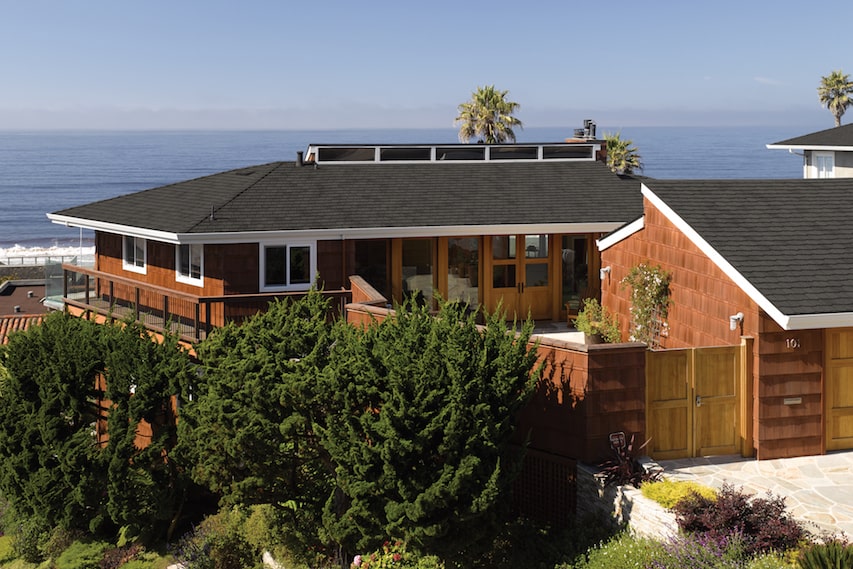 H.E.R. Roofing Co., Inc is thriving roofing and gutter company, located in Portland, OR. H.E.R. stands for Honesty, Equality, and Respect, which represents HER Roofing's core values. HER Roofing is a 100% woman-owned company started by founder Jana Zavala.
The Founder, Jana Zavala, has been in the roofing industry for over 22 years! She has worked for GAF (as a Certified Contractor Regional Manager) and Malarkey (as a National Training Manager)- before opening her own company in the Pacific Northwest.
---
Roof Replacement
A roof replacement may not be the most exciting aspect of home construction, but it's crucial to the health of your home. Installing a new roof will allow you and your home some peace of mind for years to come. HER Roofing's professional labor team offers the best replacement services, and you can be confident with the additional manufacturer's warranty on the product as well.
HER Roofing is a roofing company that cares about our customers, and we want to be sure that our craftsmanship is backed up by a roof that lasts. We are committed to bringing our customers the high-quality materials and outstanding service for their next roofing project. With different options for style and materials, HER Roofing offers unique possibilities to ensure your new roof is precisely the way you want it. We stand by our promise to deliver honest, equal, respectable replacement roofing and other services for all our customers.
---
Roof and Gutter Cleaning
In the Pacific Northwest, the varying climate gives our home's roof a run for its money. The frequent and heavy rainfall puts a lot of pressure on the roofing materials, and moisture buildup allows for organisms, like moss and algae, to grow. HER Roofing has the knowledge and experience to properly clean any grime, moss, or algae off of your roof and leave it looking better than before. We do roof cleaning the right way, with honesty, equality, and respect. It means that you and your roof are getting the most honest, straightforward, and high-quality roof cleaning service around.
---
Roof Repair
When it comes to your roof, you want to get factual information from a knowledgeable and credited roofing contractor. HER Roofing is proud to bring honesty, equality, and respect to our Portland customers and their roofs. We have the experience to inspect your roof's condition and adequately inform you about what repairs may or may not be needed. Having options for your roof is a priority. HER Roofing will make sure that with every roof repair, our customers will be making the best decision for their roof. We make sure that they get informed options and advice from our repair experts.
---
How to Pick the Right Roofing Contractor
---