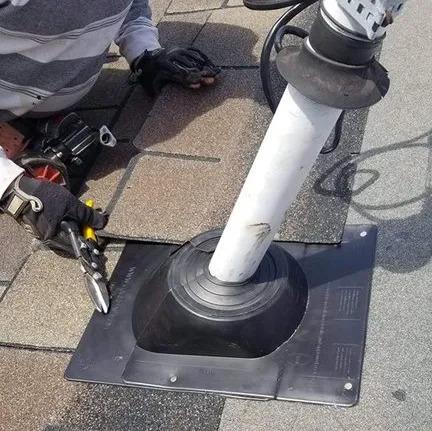 Garrdal is a 2-part pipe flashing designed to go where other flashings won't! Obstacles such as electrical masts, high-efficiency appliance stacks, concentric pipes and any other pipes with challenges are no longer a hindrance with Garrdal 2-part flashings.
They are American made, easily installed and look great on any type of roof. Handy for any installation or retrofit project, these are a must-have on every work truck. Made of UV-resistant co-polymer and UV-resistant TPE, Garrdal is extremely durable. While comparable in cost to other retrofit pipe flashing accessories, Garrdal's unique versatility stands apart from the rest.
Visit the website for a directory of roofing suppliers who stock Garrdal.
---
How easy is Garrdal 2-part flashing to install?
This easy:
Choose size
Trim using the ribbed guides
Apply
Seal lower section
Seal upper section