Fields Roof Service was founded in 1957 by Larry Fields. Larry's vision was to provide customers with long-lasting roofs. Fields Roof Service has always served clients in the extreme temperature ranges of Washington state.
Early on Larry helped school districts and industrial facilities prolong the life of their existing roofs. He worked with maintenance or facility employees to install and perform roof maintenance.
In the late 1970s, Larry passed the business down to the salesmen and installers that had kept his business successful. Early on, he had the vision to hire school teachers and college students during the summers to help with installation.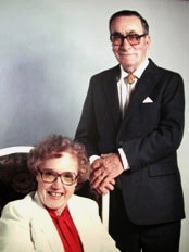 Scott Pepper and Tom Gilmer were career educators. They worked in the Fife, Federal Way and Franklin Piece school districts. Together they took the reins of the company and lead it into the 21st Century. Since then, Fields Roof Service has continued to serve the roofing needs of industrial, commercial and governmental buildings across Washington state.
Scott and Tom's leadership paved the way for the third generation of partners. Dale Goeman, Gary Gilmer, Michael Mandelas and Terry Patnode have been with FRS since the early 1980s.
Each partner has first-hand experience with installation, estimates, and sales. With this knowledge, they have led the company into modern roofing techniques. FRS provides solutions for steep slope roofing, heat-welded and single-ply membrane applications.
Dale Goeman grew up on the street that Larry Fields lived on. He began mowing Larry's lawn as a kid. Dale then continued working for Larry at the shop through High School. He diligently worked his way into roofing and later into sales. Dale has been a part of Fields Roof Service almost his entire life.
Michael Mandelas is the son-in-law of Scott Pepper. Michael's wife was best friends since primary school with Terry Patnode's wife. After Michael and Terry met, they became partners at FRS in sales.
---
Residential Roofing

Even if you only need a small repair and a regular maintenance plan, working with a reliable and dedicated roofing company can ensure that your roofing system is in good shape and will continue to protect your home.
Fields Roof Service has a 60-year track record of taking care of our customers. We believe in staying ahead of our competition by keeping up-to-date on the latest roofing developments as well as providing continuous training to our employees. There's a reason that we've been in business for over six decades! We'll help you maximize your return on investment.
OUR RESIDENTIAL ROOFING SERVICES
Fields Roof Service knows how important your home is to you, and that's why we'll take the time to diagnose the issue and deliver a solution that will last a long time and still be beautiful. Our team can handle any type of roofing job that you have, including:
Fields Roof Service is the residential roofing company that ensures that your installation follows established timelines and stays within your budget – all while respecting your property and providing you with peace of mind. We have proven expertise and knowledgeable team members that can answer any questions that you have throughout the installation.
SCHEDULE A FREE QUOTE
Fields Roof Service can assist you with any steep- or low-slope roof installations or repairs. We back up our systems with some of the best warranties in the business, ensuring that your investment lasts. Schedule a free estimate by calling us at (253) 881-8612, or you can fill out our online form.
---
Commercial Roofing
A reliable roofing contractor will do a commercial roof installation correctly the first time, ensuring that your roof doesn't develop ponding water and leaks. Fields Roof Service is the roofer you can trust.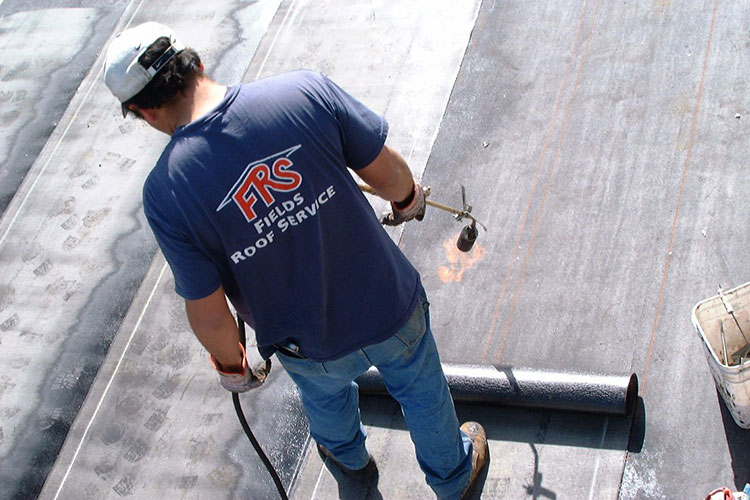 OUR COMMERCIAL ROOFING SYSTEMS
Selecting the right roofing system for your commercial or industrial property is a must. The correct one will accommodate the amount of maintenance that you're willing to do. Every roofing system has a different lifespan, but Fields Roof Service can guide you to durable, long-lasting options. We offer a wide variety of roofing systems, including the following:
Modified bitumen: These roofs are easy to install and are available in a variety of colors. They're simple to maintain and repair, and provide superior fire resistance.
Single-ply roofing: Single-ply roofing is resistant to impact and UV radiation, and is lightweight, flexible and low-maintenance.
If you want to extend the lifespan of your roofing system, Fields Roof Service also offers roof coatings. We can add aluminum- or UV-cured coatings as well as metal roof coatings. All will minimize the effects of the sun and fill in any existing holes.
SCHEDULE A FREE QUOTE
Your commercial roofing system deserves only the best. Trust it to the roofing contractors who have built up their experience and knowledge over 60 years: the team at Fields Roof Service. We offer free quotes on all our services. Call us at (253) 881-8612, or you can fill out our online form.