CFS Roofing Services President, David Crowther has been in the roofing industry for over 40 years. He began his career working for his family in Joliet, Illinois. David has completed every type of roofing project, whether residential or commercial, new construction or repairs and replacements.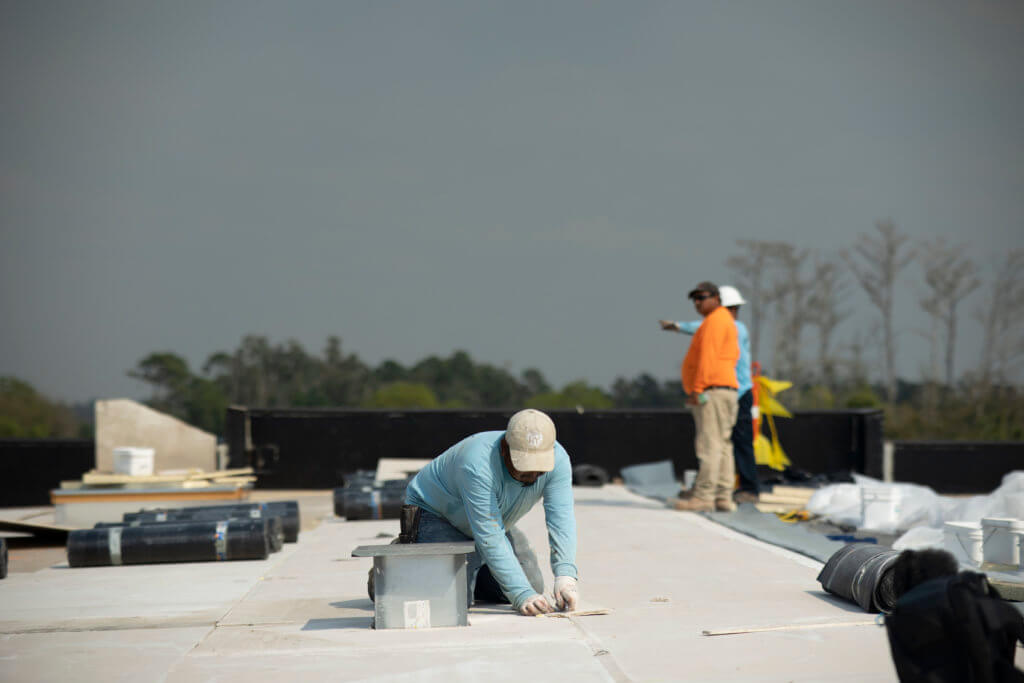 After 30 years in the family business, David stepped out on his own in 2010 to open CFS Roofing Services. He wanted to create an environment where customer service, workmanship and a commitment to the community would be the priorities. From day one, CFS Roofing Services has done just that.
"We've grown every year, and our success provides an opportunity for CFS Roofing and its employees to give back to the SW Florida community through donations of money, skills and time. We sponsor Habitat for Humanity, PACE Center for Girls, American Cancer Society, and Nations Association to name just a few."
With each project, you will see CFS Roofing's commitment to quality workmanship and products, and the dependability and character of its team members. Partner with CFS for the pride and protection of your home.
CFS COMMITMENT
As a top-rated roofer in the Southwest Florida area, we specialize in all aspects of both residential and commercial roof needs. CFS, a David Crowther Company, works closely with each customer to ensure customized solutions exceed expectations. We have a commitment to excellent customer service and safety. From roof emergencies to maintenance, we are always here to help you.We have earned a reputation for providing excellent service with the guarantee we will deliver what we promise. We are proud of the long-term, trusting relationships we have built with all of our clients.
We offer a complimentary roof estimate as a commitment to our quality customer service, and our experts will guide you every step of the way. CFS offers everything from affordable roof cleaning and waterproofing to new roofs and replacements. Maintenance plans are available to cut down on expensive repairs down the road.
---
CFS Roofing Serivces' metal roof(s) at Cypress Cove were featured on the cover of Metal Roofing Magazine!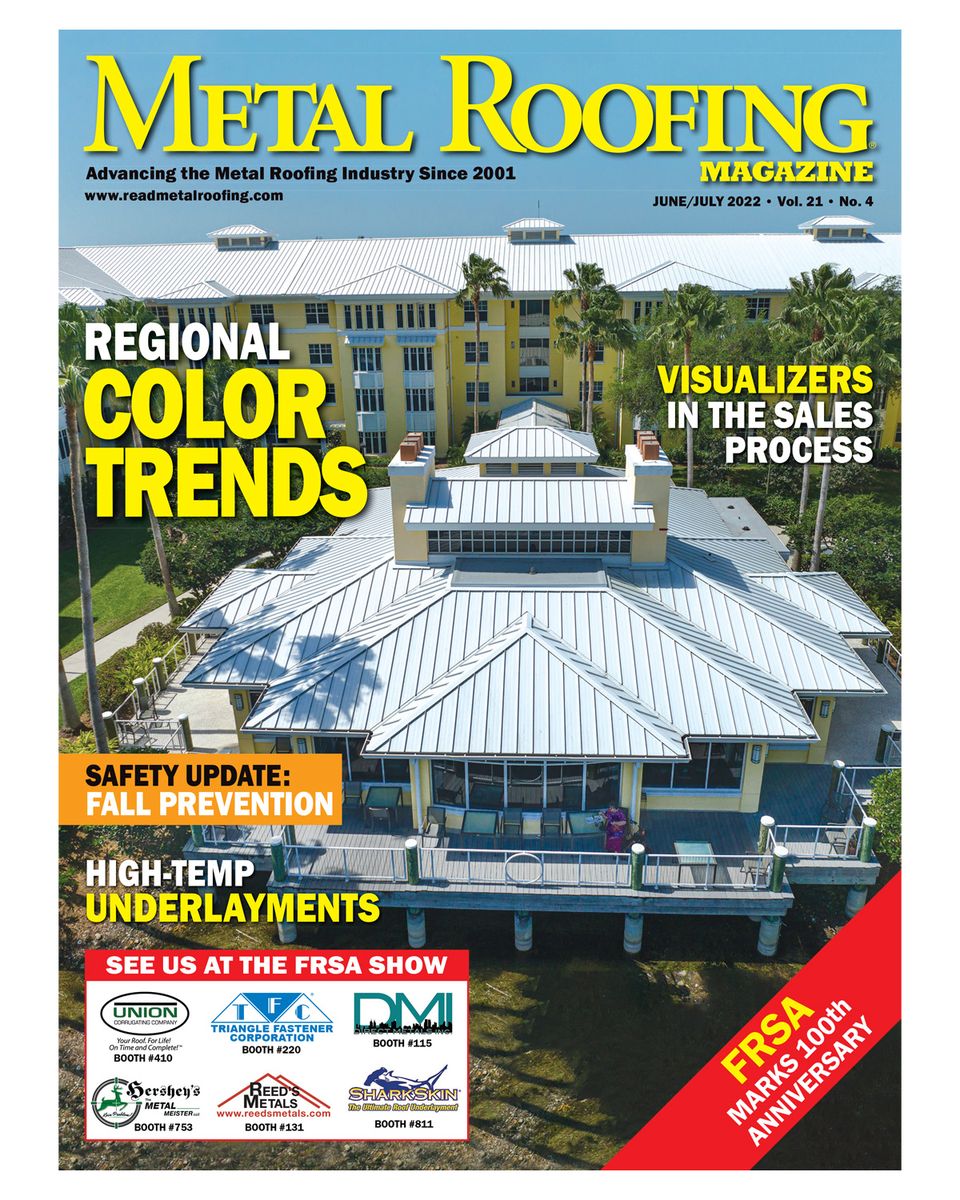 ---
Residential Roofing is Our Specialty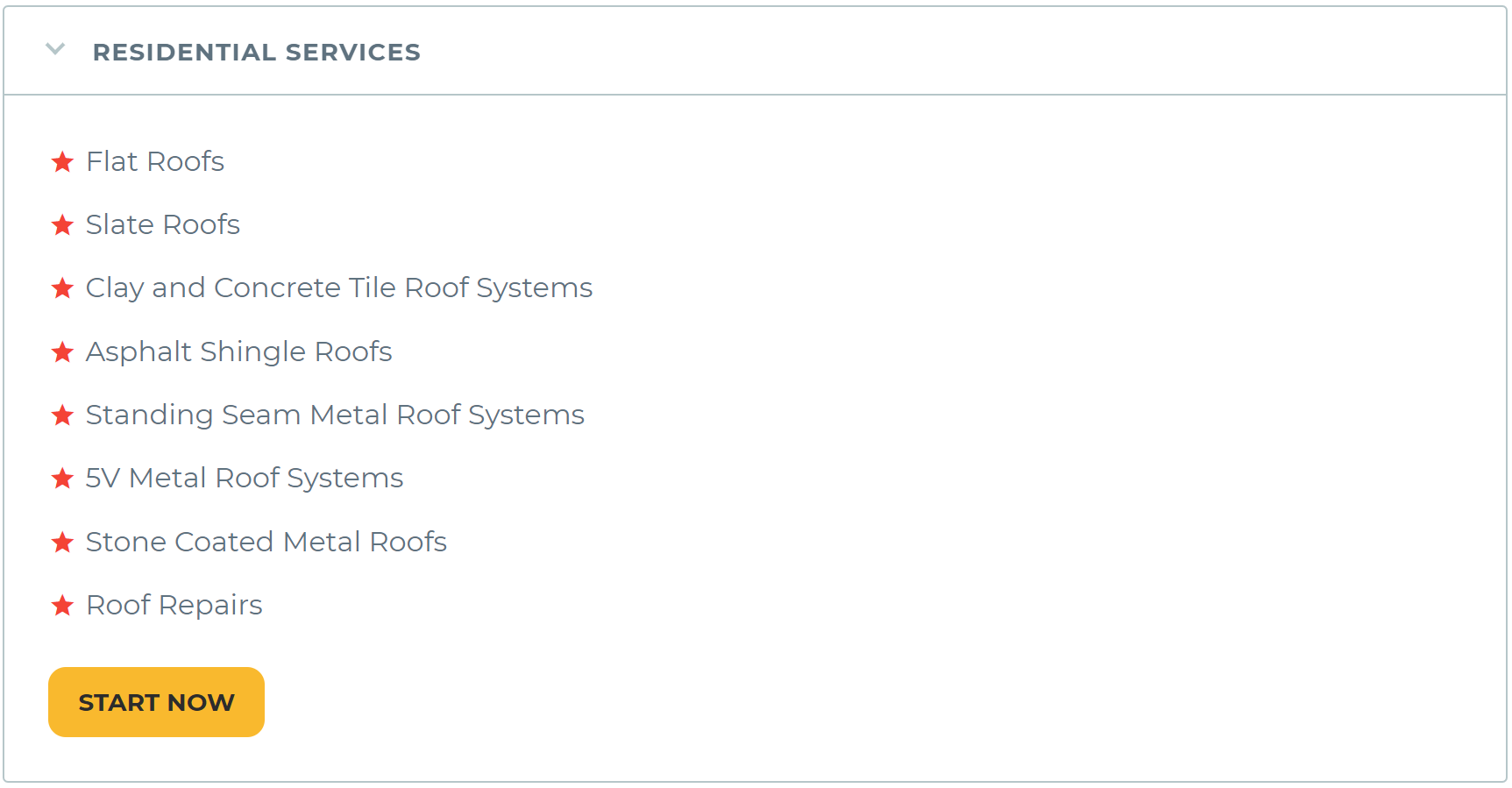 Residential roof services are completed with care and top craftsmanship at CFS Roofing.
Whether you are looking for a new roof — shingle roof, flat roof, clay roof, stone roof, or metal roof system — or roof repairs, we have the expertise and materials to fit your needs.
Our residential roof services are built on more than 38 years serving Southwest Florida.
As roofing industry experts, we will walk you through the process and help you determine the best roofing system options to fit your needs. Our certified and dedicated professional technicians will complete the installation to the highest standards, always working diligently to keep the project on schedule and done in a timely manner.
We only choose premium roofing products from the top manufacturers. This level of quality products and service is why Southwest Florida's leading contractors and developers trust CFS Roofing Services.
We also guarantee all of our work.
Our team of professionals will be with you from the first handshake to the last handshake to ensure your satisfaction.
---
Businesses Count on CFS Roofing Services
Commercial roof services are available for all structure types and all budgets!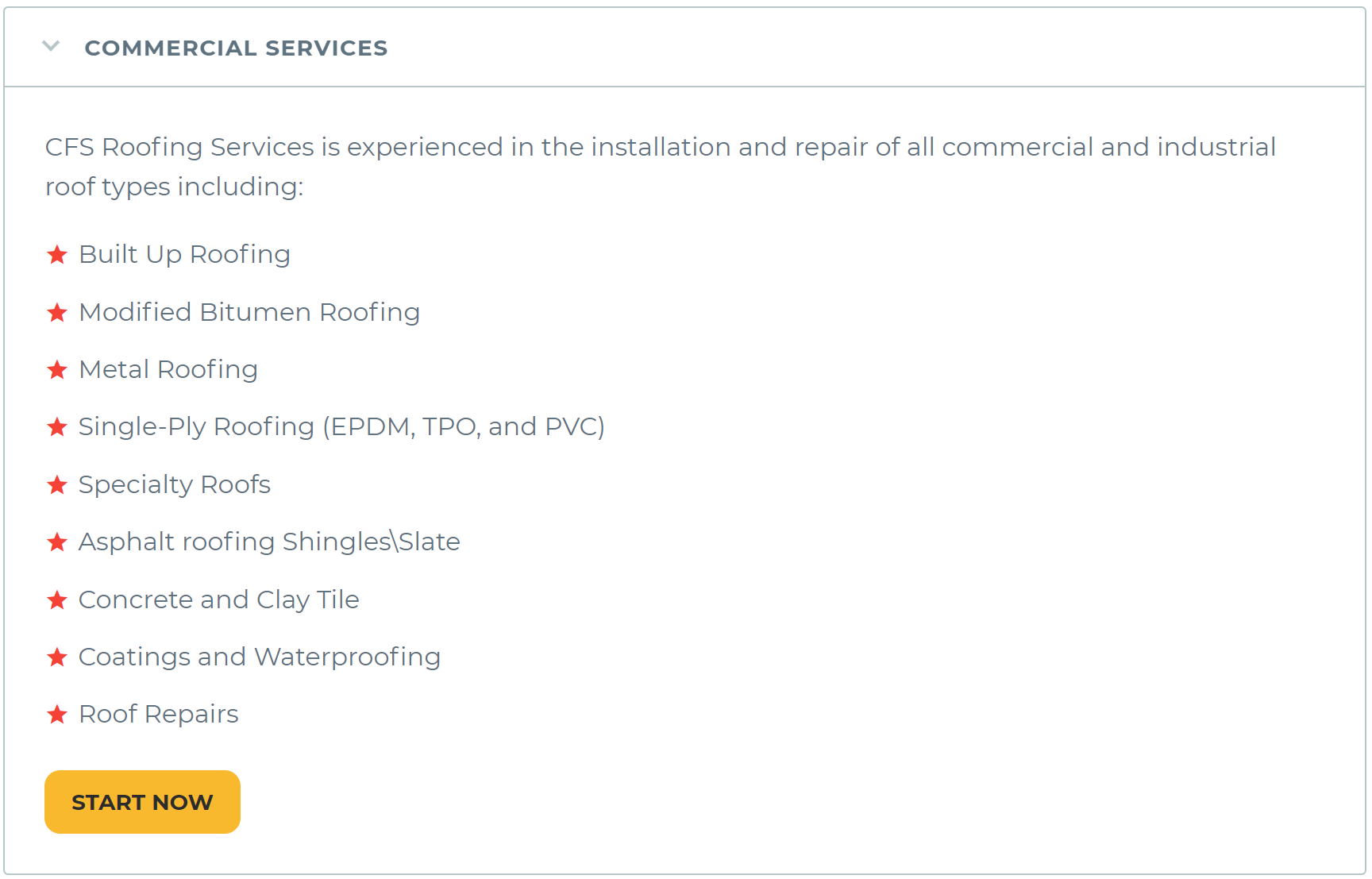 CFS Roofing Services is the top roofer in Fort Myers, providing knowledgeable and professional commercial roofing services for both new and replacement roofs throughout Southwest Florida.
Businesses turn to CFS Roofing for quality emergency roofing services, as well as routine roof maintenance.
We offer customers a "turn-key" solution for roofing projects that involves upgrading mechanical equipment and/or equipment screen enclosures and stands. There's also a maintenance program that is key to extending the life of your roof and helping to avoid unexpected costs down the road.
The team at CFS Roofing works closely with general contractors, building owners, property managers, corporate owners, and municipal managers to provide timely and quality roof services. We strive to exceed our customers' expectations.
CFS offers various types of high-quality roofing — from built-up roofing and metal roofing to single-ply roofing, asphalt roofing, and clay roofing.
Office buildings, malls, manufacturing facilities, multi-unit housing, apartment buildings, churches, schools, hospitals, municipal buildings, condominiums, and warehouses all have CFS Roofing.
---
CFS Recruitment
Experience what it's like to work at CFS. With a wide variety of positions available, we encourage you to reach out for an opportunity to grow with us! CFS is a locally owned roofing and air conditioning company with a passion for exceeding expectations both for our employees and our clients. It would be our pleasure to interview you!