What We Do.
We're not your average roofing and waterproofing company. In fact, we've worked hard to earn the trust of more California communities than any other roofing company in the area. Antis provides consistent response from the time they receive a work order, to scheduling, all the way through completion of the job.
"In the past few years, we have helped over 40 non-profit organizations a year with roof repairs and maintenances. We believe in keeping families "safe and dry" and this is a big part of our "give back" said Charles Antis, CEO & Founder. Aaron Antis, Director of Sales adds, "With our homeowner association clients, we first look at trying to extend the life of the existing roof system which enables the client to have time to prepare their community and finance a very expensive new roof system. We also encourage maintenances which is a huge value option and can prolong the life of the roof, minimize repairs and emergency leaks."
---
We're Here for You!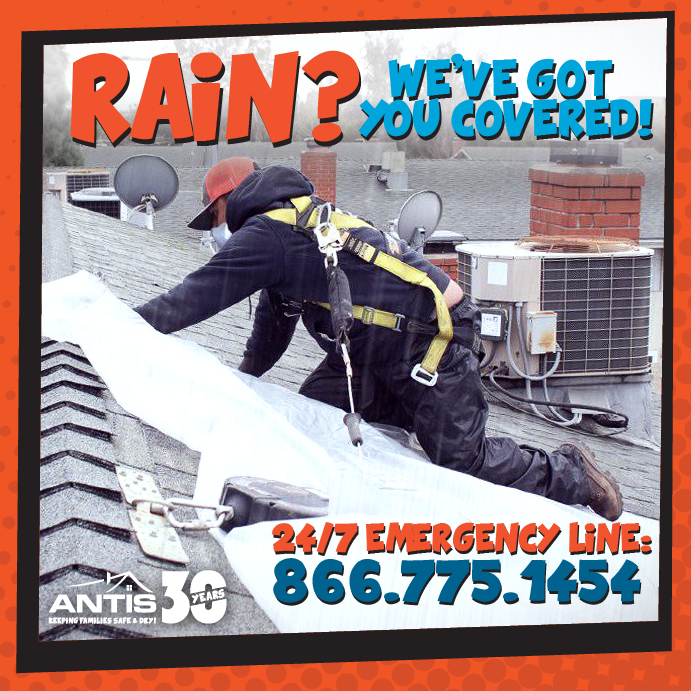 Our roofing pros are available - even while it's raining - to perform a temporary roof repair and/or tarp to keep your HOA families Safe & Dry!
Water can flow without bias, into any roof failure and compromise your safety...but the Antis team also "flows" together, using our knowledge and expertise cultivated since 1989 to keep you and your family #SafeAndDry when you need it most!
Call the Antis Roofing Emergency Line 24/7 at:
866.775.1454
You can also contact us via antisroofing.com , and download our
"Emergency Leak Protocol"
If you would like us to perform any tarping and/or temporary repairs during the inspection, we will need a "not to exceed" amount of $500 authorized.
---
Every Nail Matters!

We work with homeowners associations, multi-tenant communities, and commercial jobs. We cover roofing system installation, roofing maintenance & repair, and leak detection & waterproofing.
ROOFING SYSTEM INSTALLATION
Whether you're a property manager servicing a multi-tenant housing or a range of corporate properties, Antis is the best choice for roof replacement. Our crew of roofing experts gets the job done quickly with an industry renowned excellence in workmanship.
We'll even help you look at other options to make sure that re-roofing is the most cost-effective solution for your community.
Antis installs all types of roofing including Low-Slope Roofing and Steep-Slope Roofing. We also have a No Dollar Limit (NDL) Warranty
ROOFING MAINTENANCE & REPAIR
Proper maintenance is the key to a long-lasting, leak-free roof. In fact, proper roofing maintenance alone can extend a roof's lifespan by 50% or more.
While regular roof maintenance will go a long way to help a roof last longer, repairs are often inevitable. When the time comes, count on Antis for best quality, photo-documented repair work.
Our Roofing Maintenance & Repair Services Include: Leak Detection & Repair, Comprehensive Maintenance Programs, Debris Removal, Weatherproofing, Drains, Gutter & Downspout Cleaning, Rodent Screen Installation, Fascia Trim & Dry Rot Repair
LEAK DETECTION & WATERPROOFING
Have you ever replaced a section of roofing, only to find that it still leaks? Do the same leaks show up in the same spots year after year? Even after you've paid premium prices to have them repaired?
You're not alone—these are problems that communities all over Southern California face every time it rains. Luckily, Antis is here to help.
Pinpointing a leak's source can help to reduce overall repair costs and make sure that the problem doesn't occur again. Antis technicians are experts in a wide range of both standard and advanced testing methods and proper repair techniques.
\Antis Offers a Wide Variety of Testing & Waterproofing Services: Water Testing, Invasive Testing, Construction Defect Analysis, Invasive Repairs, Reconstruction, Waterproofing, Below Grade Waterproofing, Positive Side Waterproofing, Negative Side Waterproofing,
We Take Safety Seriously.
The roofing industry is notorious for ignoring proper safety practices, but at Antis, the safety of our technicians is our first priority. It is a daily focus using job site safety, weekly safety training, and use of fall protection and other safety measures that meet or exceed OSHA standards. We're licensed, bonded and insured and when we work with your community, you are named as an "additional insured." We are proud to be a member of the National Roofing Contractors Association (NRCA) and The Roofing Alliance for Progress.
---
We Are Better Together...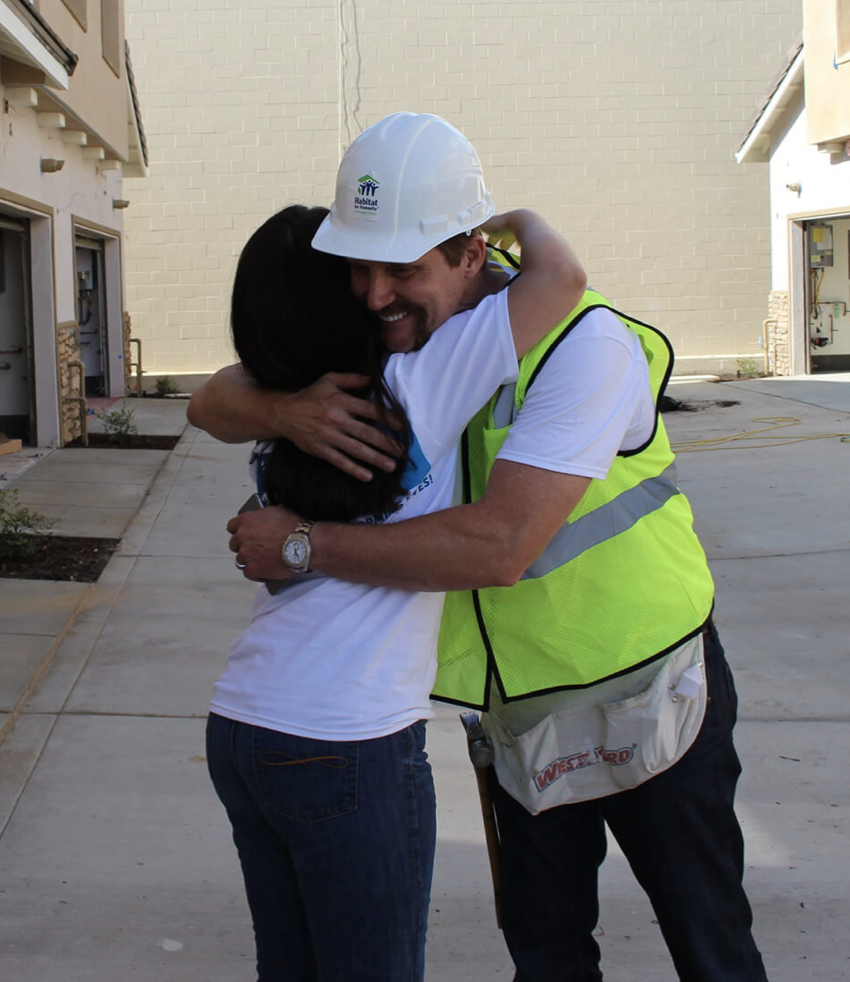 Roofing Professionals Working Together to Keep Non-Profits Safe and Dry
Will you work with us in helping non-profits in southern California with roof repairs and replacement?
Can you contribute labor? Material donations?
We can accomplish more together.
Learn More Here!
---
How Has Antis Impacted Your Life?
---
Insist on Antis!
---
Celebrating 35 Red Cross Blood Drives!