The Disruptive Shift in the Roofing Business to Digital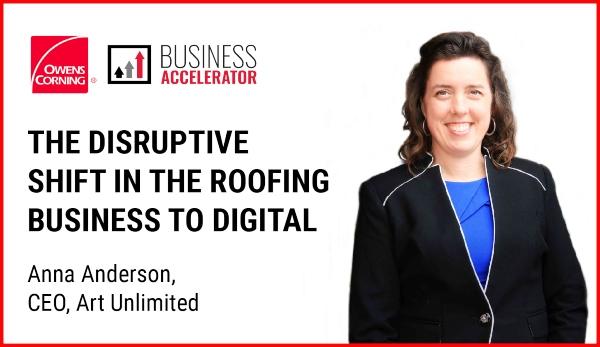 Anna Chapman Anderson, CEO of Art Unlimited, is a renowned marketing expert who regularly speaks on national stages across the United States and works alongside business owners, helping them obtain success. Anna sits on the board of the Roofing Technology Think Tank (RT3) and is the Communication Chair for National Women in Roofing.
Listen to her latest podcast and webinars.
The Disruptive Shift in the Roofing Business to Digital - Listen Now!
Heidi J. Ellsworth talks with Anna Anderson, an Owens Corning Business Accelerator about her leadership in helping Owens Corning roofing contractors shift to the new digital frontier.
Technology and digital sales and marketing have been gaining ground in roofing for several years. Anna and her business, Art Unlimited, have worked with leading OC contractors like Kelly Roofing to create business accelerating programs that have rocketed profits, revenue and culture. Today she is an industry leader in helping contractors adopt and excel using digital marketing, data and analytics to transform roofing businesses into successful digitally-focused companies in the "New Normal".
Leveraging Big Data to Predict Lead Sources and Success in 2021 - Watch Now!
Change seems to be the only constant in our world. What do you need to keep track of to grow and protect your business? It is hard to know!
Join Anna Anderson from Art Unlimited in uncovering the recent marketing changes and events which affect businesses nationwide. Use the data points Google, Microsoft, Amazon, and Facebook use to predict market trends. Take away actionable predictions that will help you in 2021!

Host: Jon Gardner, National Contractor Training Leader, Owens Corning Roofing
Presenter: Anna Anderson, CEO, Art Unlimited
Digital Marketing Essentials & CARES Act Federal Relief For Roofing Contractors - Watch Now!
Unprecedented times call for extraordinary measures. During this webinar, we will provide a deep-dive into two extremely important topics:
Digital marketing essentials that can help you stay connected to your customers and communities as a trusted partner during uncertain times, while continuing to fill the funnel and generate leads. You'll leave with actionable digital marketing tactics and best practices – that you can start implementing as soon as the webinar is over!
As COVID-19 continues to impact daily life, many contractors are finding it difficult to navigate all the information that is out there. During this webinar, Trent Cotney, CEO of Cotney Construction Law, will cover the most pertinent COVID-19 issues for the roofing industry, including discussion on whether roofing is an essential business, dealing with suspensions and contracts, FFCRA and HR issues, and the CARES Act. You'll leave with more detail on how to take advantage of federal aid assistance for your business.

Host: Jon Gardner, National Contractor Training Leader, Owens Corning Roofing
Co-Presenters: Anna Anderson, CEO, Art Unlimited; Trent Cotney, CEO, Cotney Construction Law and NRCA General Counsel, Leah D'Emilio, Digital Content Marketing and Farasha Polk, Digital Engagement, Owens Corning Roofing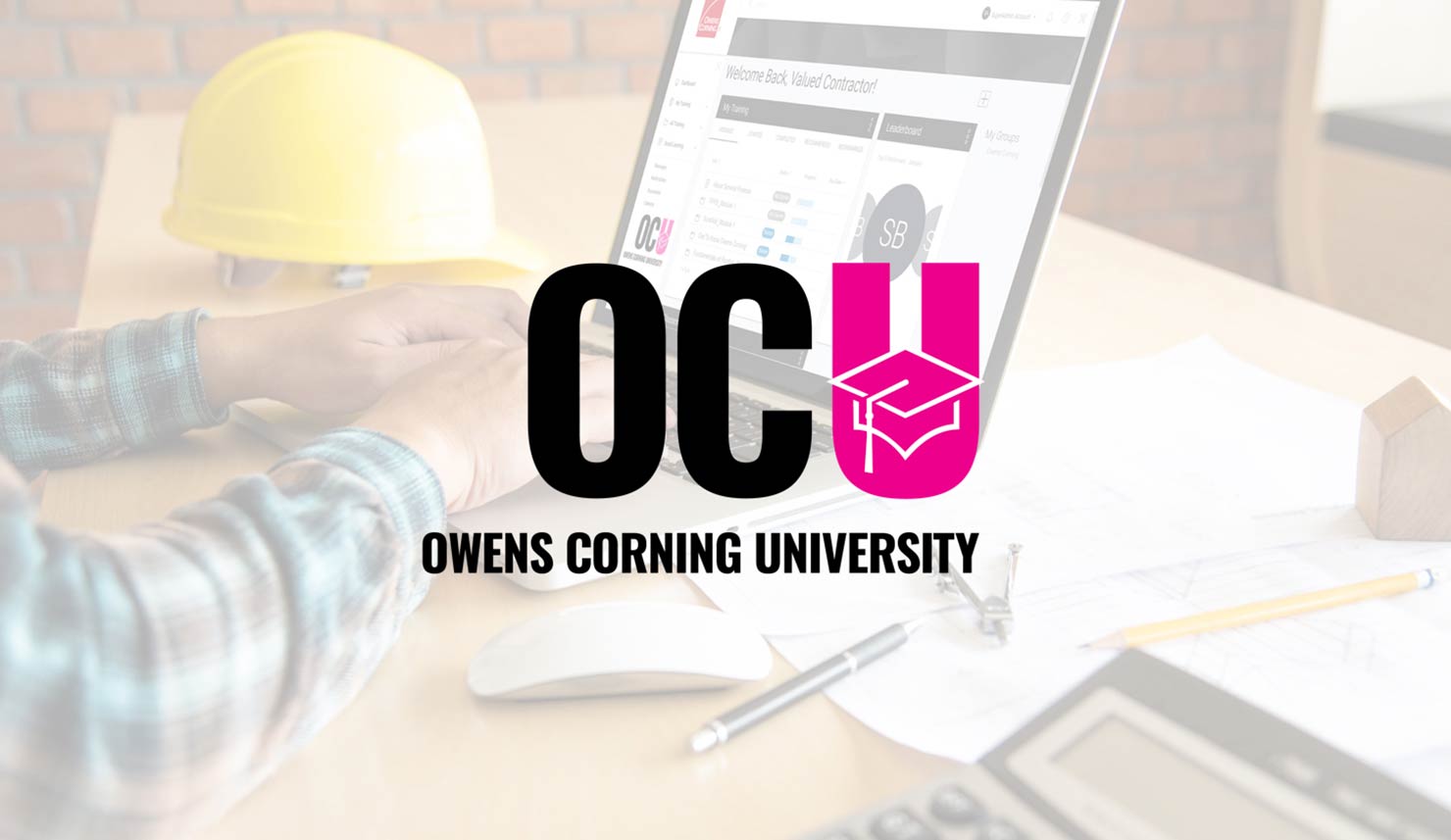 ---