S-5!® Webinars On-Demand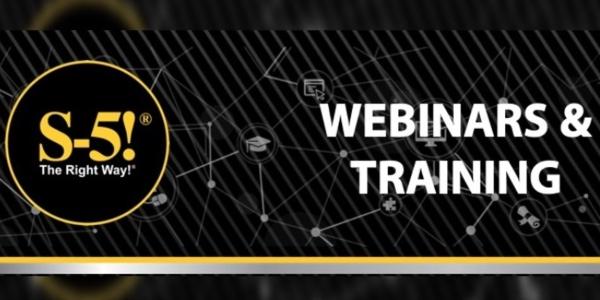 View all S-5! webinars on their Webinar page, here.
Learn more about 5-S!, visit their RCS Directory.
---
Re-Igniting Sales and Operations Amidst a World Health Crisis - Watch Now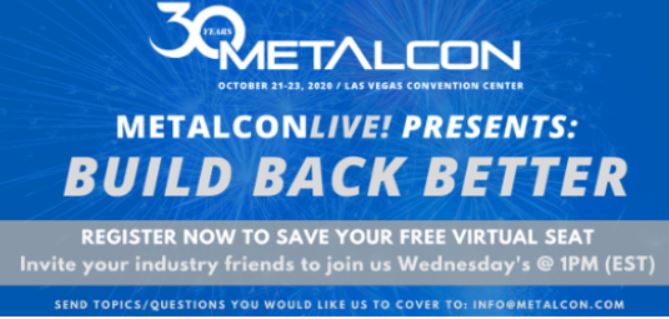 ---
Las Mejores Prácticas para Instalar Paneles Solares sobre Techos Metálicos – SPANISH ONLY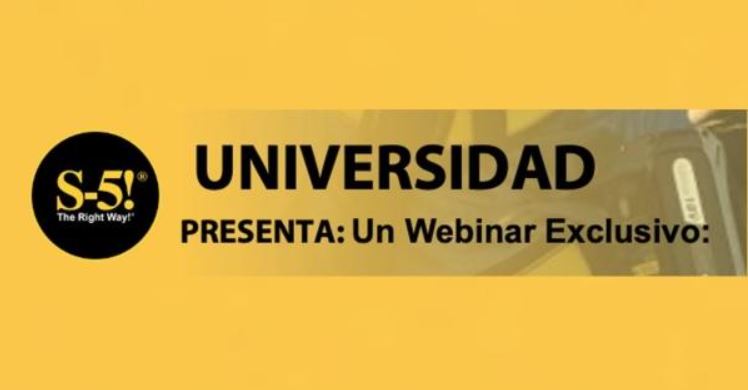 Descripción del Curso:
Con la alta demanda de energías renovables en estos tiempos, propietarios de edificios y residencias, comienzan a utilizar la energía solar como un generador esencial. Elegir la superficie correcta sobre dónde instalar los paneles solares, es muy importante para el proceso del diseño, el impacto económico inicial y al largo plazo.
Este curso es acerca de los beneficios de instalar paneles solares sobre techos metálicos, los distintos tipos de sistemas de montajes, la distribución de los paneles, pruebas de rendimiento para fijaciones y sus comparaciones en costos.
Objetivos de Aprendizaje:
1.- Sistemas de montajes sobre Rieles y Fijación Directa sobre techos metálicos.
2.- Certificaciones y pruebas de rendimientos en Fijaciones.
3.- Instalación de Cableados con fijación directa.
---
The Solar Ready Roof: Optimize The Design
Course Description
The Solar Ready course will teach you the basics of the solar system. You will learn various terminology and different components surrounding solar mounting on metal rooftops. We will discuss the solar-ready review process for determining if a metal roof has the necessary elements to install PV on it. The course will also cover various roof applications of solar and we will conclude with how to optimize the solar design.
Course Title: The Solar Ready Roof: Optimize The Design
Credit: 1 LU/HSW CEU credit
Learning Objectives
Enumerate the steps of the review process for a Solar-Ready Roof

Understand why non-penetrating mounting systems are beneficial

Describe basics of solar PV systems, components and rooftop applications

Explain why a metal roof is a perfect solar platform
---
Why is Metal Roofing the Perfect Solar Platform?
Course Description:
A metal roof may be a slightly higher initial investment compared to other roof types, but this premium cost is easily recovered over the life of the roof. This is especially true when mounting PV. Due to the high service life of a metal roof, the roof will far outlast the life of the PV system and mounting costs for metal are significantly lower. These considerations are often overlooked with other roof types.
Even when new, the best shingle or TPO style roof will not outlast the PV system. But, it is common practice for systems to be retrofitted on older roofs, which exacerbates the problem. Once the roof has reached the end of its service life, the PV system will have to be decommissioned and dismantled, then reinstalled once the re-roof is completed. This poses an enormous unforeseen cost to the building owner.
In this session, designers, contractors, and building owners will learn how to look at the roof and PV system as a single asset with supporting ROIs, which make the selection of a metal roof obvious by the numbers, even from an initial cost standpoint.
Learning Objectives:
Why metal roofing is the perfect platform for PV

The service life of standing seam metal roofs and details surrounding this

Shortcomings of other roof types relating to PV mounting

Service life compatibility with PV of metal roofs and other types

A PV mounting cost comparison of membrane roofs vs. standing seam

Initial costs of a solar roof using metal and membrane

Lifetime costs of a metal roof with PV and a membrane roof with PV
---
Solar in High Wind & Snow Country: Design Considerations
Course Description
There are special considerations when it comes to solar PV mounting in challenging environments. These environments include those geographies subject to snowfall or high winds (or combinations of those elements). Most PV mounting failures occur in both of those environments. In either case, there is a good degree of scientific design consideration. There are also codes and test methods that guide design, addressing adequacy and prudence to ensure the finished installation will survive these forces of nature relating to rooftops.
In this webinar, you'll learn what you need to know for mounting solar on metal roofs in high wind areas and in snow country, including best practice information and the variety of resources available to you.
Learning Objectives
Understand the effects of wind on solar design

Understand the load reductions permissible by ASCE 7-16

Gain comprehension of how design snow loads affect solar design

Know how to compute drag loads

Gain comprehension of the basics of aerodynamic shade and drift loads

Use the learned criteria to choose an appropriate mounting system
---
Rail-Less Solar on Metal Roofs: Wire Management & Best Practices
Course Title: Rail-Less Solar on Metal Roofs: Wire Management & Best Practices
Credit: NABCEP-Approved – Earn 1.5 JTA hrs
Course Description
As solar mounting technologies evolve to improve installation efficiencies and reduce material and labor costs, some developers and installers on the jobsite often find it daunting to keep abreast of changing technologies and adapt their operating procedures accordingly.
This seems evident by phobias some people have about rail-less PV mounting for metal roofs, while many others claim it is a piece of cake and saves a fortune. A few small shifts in thinking can produce huge savings in labor, material, and logistics, so it is worth a look. The shifts pertain to the mechanics of installation and a couple of other aspects of a project, such as wire management.
This course unpacks metal roof installations with a brief overview of the various types of metal roofs and their advantages for PV. Wire management techniques are presented in detail, along with other best practices and "how-to's" for installing rail-less solar systems on metal roofs. Finally, methods for installing various accessories from microinverters to homeruns are discussed.
Learning Objectives:
How/why a metal roof is a perfect solar platform

Advantages of rail-less PV mounting systems

Best practices for design and deployment of wire management

Best practices for installation techniques and other balance of system (BOS) components
---
Best Practices to Install Solar on Metal Roofs
Course Title: Best Practices to Install Solar on Metal Roofs
Credit: NABCEP-Approved – Earn 1 JTA hrs
Course Description
With the demand for sustainable power on the rise, building owners and homeowners alike are turning to solar power as a supplemental power generator. Choosing the right platform for solar panels is critical to the design process and can significantly impact both initial and long-term costs.
This course covers the various types of metal roofs, how they are constructed and their numerous advantages for solar installations. Various solar mounting systems and the myriad of roof attachments are presented along with performance and cost comparisons. Finally, other fundamental aspects of solar installation on metal roofs are discussed.
Learning Objectives:
The basics of metal roofs and metal roof components, including their widespread use

How a metal roof is a perfect solar platform

A comparison of mounting methods and attachments for solar on metal roofs

Best practices for installing solar on metal roofs
---