Revolutionizing the Industry with Technology, Training & Drones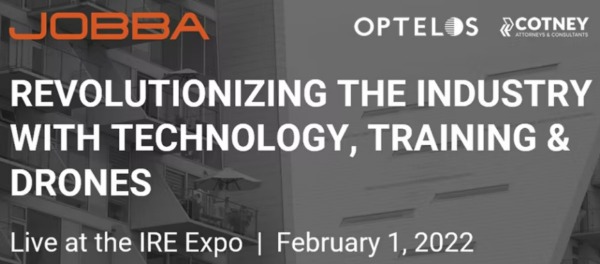 Presented live at the IRE expo this February, watch our panel hosted by Jobba Trade Technologies, Optelos and Cotney Attorneys & Consultants. We will show you the future of roofing – focusing on industry training with technology and virtual worlds. You will see how you can utilize advanced drone imagery, photogrammetry, and virtual reality to achieve excellence and experience how these all come together with CRM platforms and new software.
Watch the Recording On Demand.
---
Share this: