NRCA - What's New with the NRCA Health Program.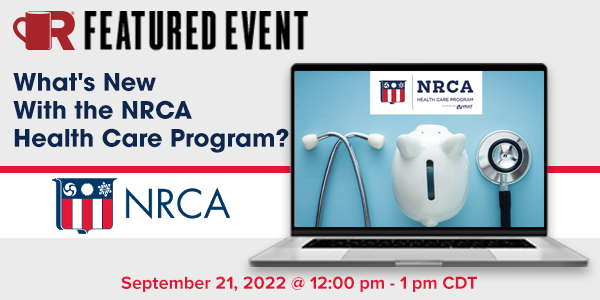 The Individual Coverage Health Reimbursement Arrangement is the newest addition to the NRCA Health Care Program. Available for member firms of all sizes, ICHRAs were created under the Affordable Care Act to ensure significant savings for members while offering great coverage to their employees.
In this webinar, learn about ICHRA, its benefits and how to get a quote. The panel of experts includes Dr. Brian Blase, former White House economic advisor and current president of the Paragon Health Institute; Brad O'Neill, co-founder of The ICHRA Shop and a leading consultant regarding ICHRA; and Ted Ryan, executive vice president of Vault Strategies and plan manager of the NRCA Health Care Program.
---
Share this: