METALCON Live! Presents... A View from the Roof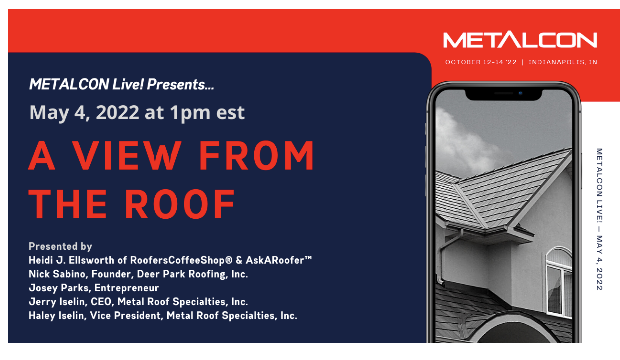 In this session, join Heidi J. Ellsworth, president of RoofersCoffeeShop, as she brings together roofing contractors to talk about what is happening today with metal roofing.
With a combination of commercial and residential roofing professionals, they will discuss how the roofing industry is navigating material shortages, labor shortages and a post COVID marketplace. Attendees will gain a view of what is in the pipeline and an overall look of what customers are asking for in regards to metal roofing.
---
Share this: