MetalCoffeeShop.com and Miles Roofing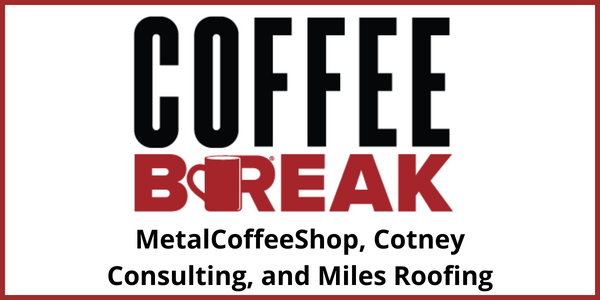 Who doesn't need a coffee break? Join RoofersCoffeeShop for a coffee break every third Tuesday of the month at 10 a.m. PST. This month were were joined by our very own Gina Cali to give a tour of our new sister site, MetalCoffeeShop.com! Watch this Coffee Break to learn all about the new site as well as hear all about the NEW R-Club Quarterly Training with Cotney Consulting Group! This month's Roofer of the Month is Miles Roofing, and we are honored to highlight them and the great work they do.
Learn more about Miles Roofing!
Listen to the Roofer of The Month podcast with Miles Roofing!
---
Share this: