Les's Corner Playlist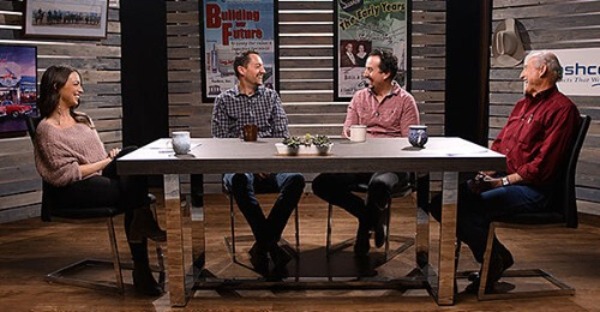 Les's Corner delivers business and sealant technology education, innovation collaboration with industry experts, and high-performance community knowledge sharing.
Tune in to learn why high-performance matters, and what makes a high-performance business successful.
To learn more about Sashco, visit their RCS Directory.
Subscribe to Sashco's YouTube channel.
---
Effectively Navigate the Stages of Business Growth w James Fischer, Part 2 - Les's Corner Episode 6
In Episode Five of Les' Corner, we sat down to chat with author, business consultant, and researcher James Fisher, who shared the secrets that more than 35 years of experience have revealed for mastering the stages of growth. In Episode Six, we're back with James to discuss the cultural side of growth and how to navigate disruptions successfully.
---
Effectively Navigate the Stages of Business Growth w James Fischer, Part 1 - Les's Corner Episode 5
In this episode of Les's Corner author, researcher, and business consultant James Fischer discusses the 7 Stages of Growth based on complexity caused by adding additional people to your business. Creating a sustainable, thriving enterprise takes time, patience, and planning. It also requires intentionality and knowing how to address the challenges associated with each stage. Tune in to get an intimate overview of each growth stage and how you can navigate based on where your company lies in the growth curve.
---
Why High-Performance Matters Featuring Matt Risinger of The Build Show - Les's Corner Episode 4
What do six months in the field working as a warranty manager teach you? Two things, callbacks are common and costly! That was the eye-opening experience that taught Matt Risinger why high-performance products truly matter. Matt and his team have been building architecturally driven homes that meet the highest standards of craftsmanship, durability, efficiency, and comfort.
As host of the "The Build Show," he has become a nationally recognized expert in building science and high-performance construction. Through education and practice, Matt is driven to elevate the standards of the building industry. Benefit from Matt's experience with some of his top tips for avoiding the pain of callbacks.
---
Navigate Sealant Technologies Amid Supply Chain Disruptions w Matt Risinger - Les's Corner Episode 3
While supply chains are disrupted, many contractors are having difficulty finding their go-to products, which can be unsettling when the integrity of a job depends on it. We produced this special edition of Les's Corner, which reviews the various sealant technologies that can be substituted for each other, examples of each, and the differences you can expect when doing so.
---
How to Hire Family, Part 2 - Les's Corner Episode 2
In "How to Hire Family," we'll be following up on our conversation in Episode 1 and discussing what to expect after family members have been hired and how to navigate challenges and boundaries.
---
How to Hire Family, Part 1 - Les's Corner Episode 1
In "How to Hire Family," we'll be discussing the top advantages and challenges/solutions when it comes to hiring family for business owners like building materials professionals, general contractors, remodeling business owners, and dealers.
---
---