Leap Bounds to a New Level! Special RLW with all the News!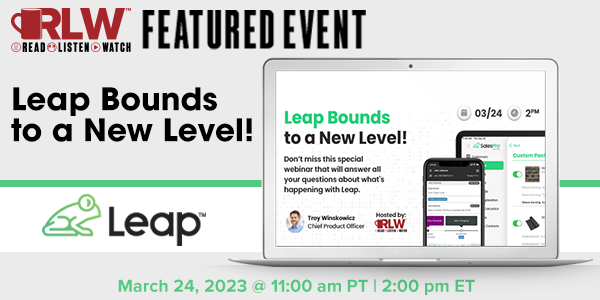 In this special RLW, Heidi J. Ellsworth talks to Troy Winskowicz, Chief Product Officer for Leap about the recent merger of Leap and JobProgress into one company Leap, Inc. They also talk about the new application of Sales Pro, a Leap product that integrates with industry software for strong tech stacks and sales expertise. Don't miss this special webinar that will answer all your questions about what is happening with this leading roofing software.
Read the Transcription - coming soon!
---
Share this: