Coffee Conversations - The IRE is Coming in HOT!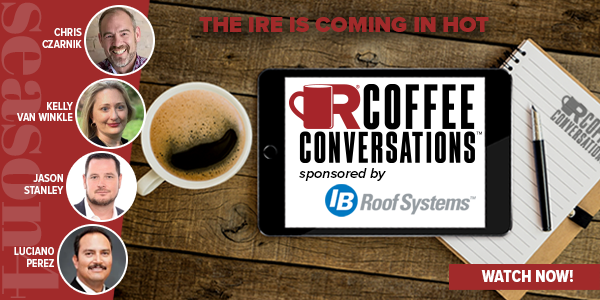 Pour yourself a cup of coffee and get ready for a very special episode of Coffee Conversations sponsored by IB Roof Systems. Midway through season one, the team at RoofersCoffeeShop is bringing you everything you need to know about the 2023 International Roofing Expo (IRE).
With a very special guest, IRE Keynote Speaker Chris Czarnik, an award-winning international speaker and author of Winning The War for Talent and Human Search Engine, you'll learn how the labor shortage is being addressed in roofing and how we can do so much more. Joining Chris will be Kelly Van Winkle, Roofing Alliance president, Luciano Perez, safety director at KPOST Roofing and Waterproofing and Jason Stanley, president of IB Roof Systems. They will share information about the Student Competition, expanded Latino classes, ProCertification® and other events at the 2023 IRE.
Read the Transcription - Coming Soon
---
Share this: