Coffee Conversations - NRCA ProCertification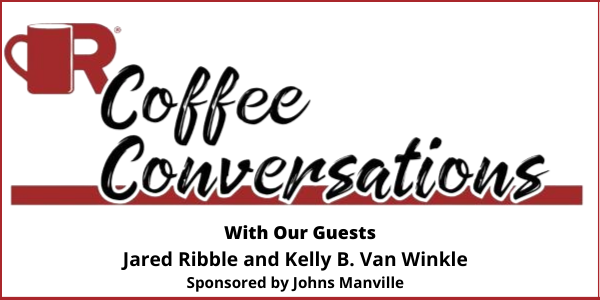 S2:E17
During this Coffee Conversation sponsored by Johns Manville, Jared Ribble of the National Roofing Contractors Association (NRCA) and Kelly Van Winkle of King of Texas Roofing, along with Johns Manville's guests Todd Nathan and Cody Butler, share what is happening with the growth of NRCA's ProCertification program while answering questions about the program. Roofing professionals across the U.S. are taking advantage of the opportunities of certification for roofing mastery. Kelly will share how employees are getting certified and how that process is creating diversification for their company. They expand on the partnerships in the industry that are helping to make the program feasible for all roofing contractors.
Get more information on NRCA ProCertification here.
Learn more about Johns Manville ProCertification support here.
---
Share this: