2 Contractors Share Their Systems For Taming The Chaos Of Daily Operations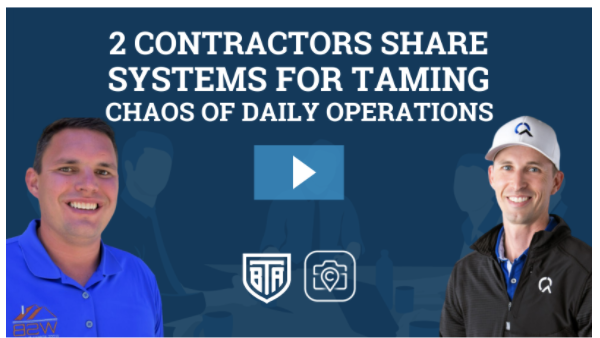 We asked registrants their big questions about Standard Operating Procedures, then we aggregated them to shape our discussion with our panelists. From 450 registrants, these were the key themes that came out and the questions we went deep on to try and address as many as possible.
Registrants Themes: Hiring (22%), System Setup (16%), Training/Culture (13%), Project Management (13%)
Q1: Tell us your evolution story... What was the chaos that initiated change?
Q2: What system implementations have most impacted your business?
Q3 Everyone is asking about people - what are some recruiting, training, and retention wins?
Q4: What impact have you seen based on recent operational changes?
Q5: Final Thoughts: What is one action item you'd recommend for owners dealing with chaos?
Watch The Replay Here!
---
Share this: