Training Opportunities with Western Colloid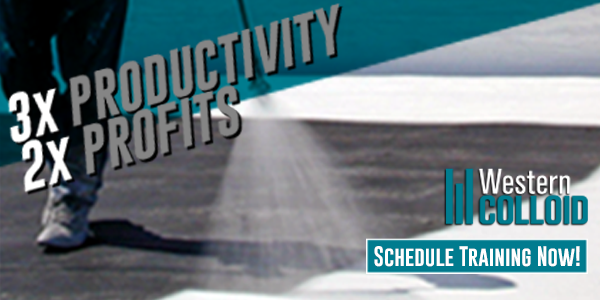 For over 45 years Western Colloid has been helping contractors build their businesses using superior roof coating systems. What can you and your team expect from the Western Colloid training program? Here's a quick look:
A personalized experience
The experts at Western Colloid work hand in hand with each contractor to determine the best method for training their crews. They have the ability to:
1. Send one of their technical experts to work alongside your team on a project.
2. Train members of your team on a worksite for a few days. This is an in-depth experience allowing your team to take turns rolling, spraying, cutting, detailing, etc. (This commonly leads to a 30-50% increase in your team's production!)
3. Perform a live virtual walk-through with contractors on the job via platforms like Zoom or Facetime or provide feedback to photos of areas-in-question, outlining exactly how the project should be addressed. These options are great for smaller projects in remote areas.
4. In addition, they have a Mentor Program for newer contractors to guide them through the process. From bidding, to specification, to contract, they will help make you and your crew experts!
Schedule your Free Training Today!
---
Share this: