Schedule a NO-COST Roof Inspection Today!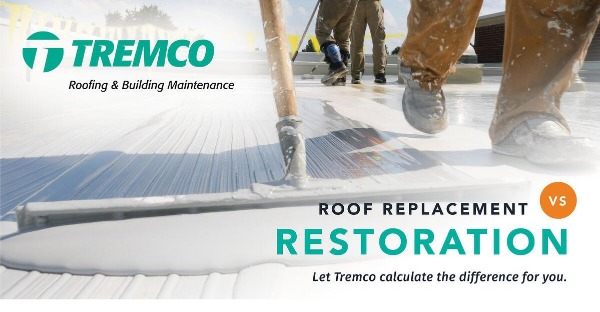 Are material shortages affecting your roof replacement project? Your local Tremco sales representative has the answer! Our liquid applied restoration materials are in stock and ready to ship. Let us qualify your roof for a restoration today! Think restore rather than replace!
WHY RESTORATION?
Costs less...
With less material and easy installation!
Extends your roof's life...
Through our Plain and Simple Warranty!
Is more sustainable...
Reduce landfill waste, and improve your building's energy efficiency!
Helps prevent catastrophic loss...
From unexpected roof failures!
*No-cost inspection for a single roof level
---
Share this: