MFM Building Products: WindowWrap® PSX-20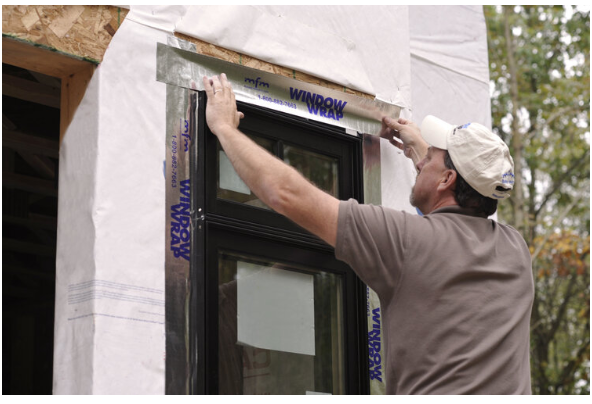 WindowWrap® PSX-20 is a patented, self-adhering 25 mil waterproofing flashing tape constructed of a tough, aluminized, multi-layer polymer film. It is coated with a specially formulated rubberized asphalt to stand up to UV exposure.
WindowWrap® PSX-20 effectively stops water leaks around windows and doors while reducing outdoor noise and air infiltration. The aggressive adhesive securely bonds the window flange to the exterior wall, and the rubberized asphalt self-seals around nails and staples.
PRODUCT FEATURES
Silver polymer construction resists exposure to ultraviolet rays and may be left exposed for 180 days

Aggressive Broad Temperature Spectrum (BTS) adhesive adheres to common window and building materials and remains flexible in low temperatures

Thin, flexible and self-seals around fasteners

Excellent flashing around windows, doors, joints, vents and other exterior openings
Scroll to the bottom of the page for your free sample!
---
Share this: