Extend your roofing season!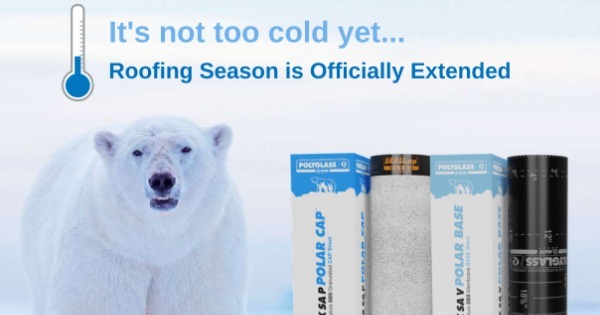 Elastoflex SA V Polar Base® and Elastoflex SA P Polar Cap® are self-adhered, low-temperature SBS roofing membranes that are perfect for cold weather applications ranging from 25–60ºF (-4–16ºC).
Save time and labor
Excellent dimensional stability
Exceptional puncture and tear resistance
ADESO® Self-Adhered Technology
Learn More Here!
---
Share this: