By Yvette Cruz.
Roofing in general is an artform, but these roofs take it to the next level, highlighting their surroundings and making a statement.
Like most things nowadays, roofs can be customizable. And people from around the world are not limiting themselves to standard roof designs when they realize they can have one that represents their surroundings and their personalities? From different colors to different layouts, the sky is the limit.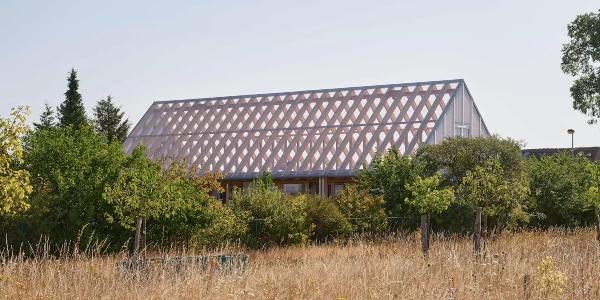 In Uckermark, Brandenburg, Germany, there's a brick home with a see-through roof. Let that soak in for a minute. Instead of just looking at a ceiling, there's a visually appealing roof above you that creates openness and allows sunlight to come through. Using it as a greenhouse or a viewing deck, "the house offers a chance to spend time in the countryside and enjoy the nearby preserved forest and lakes," says Sigurd Larsen Architekten, the architect of this project. During the rainy seasons, imagine the serenity that comes from watching the rain from the comfort of this deck without freezing or getting wet from being outside. This is an ideal style for those who want to immerse themselves in their surroundings.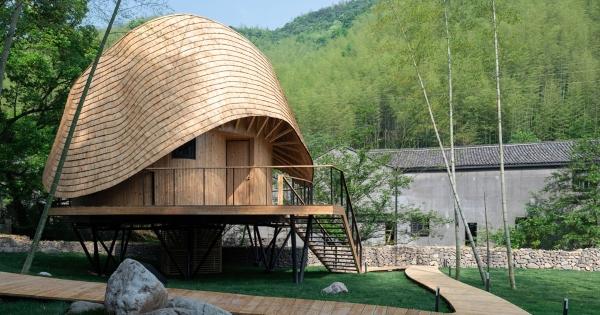 Treewow Villa O is a villa hotel located at Siming Mountain in Yuyao, Zhejiang, China. This beautiful destination is met with the most gorgeous building. As the roof incases the building it looks like an armadillo and gives a sense of comfort and peace. Parametric Architecture states, "The curved roof of the tree house creates a sense of floating. The steel columns are located in a small land area, providing more open space around the structure. The connection between the tree house and the surrounding landscape creates a unique ambiance."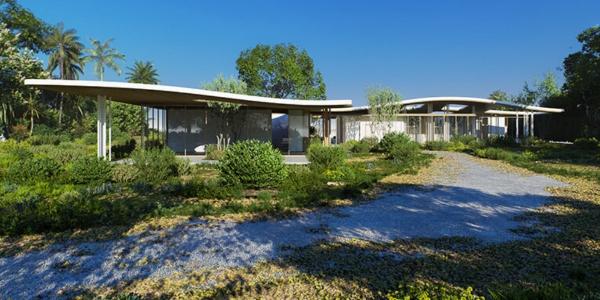 But you don't have to be across the world to find an innovative and unique roof. In Malibu, California, Victor Oritz has done his share of new contemporary designs. In this design, Victor wanted to keep in touch with nature, building around pre-existing trees. The roof has skylights throughout the structure and offers holes for the trees to thrive, intertwining nature and building. "The sinuous roof creates the necessary enclosure and shade, while ensuring the interiors are flooded with sunlight that filters through the leafy canopy overhead," says DesignBoom. This unique design creates an open space and really celebrates the natural surroundings.
A roof doesn't have to be just another part of a building, it can draw inspiration from the surrounding environment, it can make a statement or represent you. There are opportunities to have fun and be innovative and creative.
Stay up to date with the latest roofing industry news when you sign up for the Coffee Shop eNews.
Photo sources: Dwell, Designboom, Parametric Architecture
Yvette Cruz is a writer for RoofersCoffeeShop, MetalCoffeeShop and AskARoofer. She is also a dedicated background actor for various film projects. Besides work, she spends her time with her family, reading and cooking.