Student teams to compete at 2019 International Roofing Expo® on February 12th.
The Roofing Alliance, the foundation of the National Roofing Contractors Association (NRCA), proudly announces its 2018-2019 Construction Management Student Competition Finalists. Celebrating its fifth competition, finalist teams will compete on February 12, 2019 at the 2019 International Roofing Expo® (IRE) in Nashville, Tennessee.
This year's competition has been the largest to date with 11 teams from distinguished universities across the nation competing for 5 finalist positions. Each team is comprised of four talented undergraduates plus an alternate who are enrolled in the construction management program at their university.
The finalist schools who will be competing in Nashville are:
Auburn University, The McWhorter School of Building Science, Auburn, Alabama with team members Jordan Edwards (team captain), Gettys Moore, Nathan Sloan, Jacob Oswalt, Luke Dyson and Faculty Advisor Lauren Redden
Colorado State University, Department of Construction, Fort Collins, Colorado with Mahoney Bajwa (team captain), Brenden Phelan, Dan Schouten, Code Ade and Faculty Advisor Nick Rubino.
Louisiana State University, Department of Construction, Baton Rouge, Louisiana with Drew Bennett (team captain), Taylor Sperry, Caleb Burks, Ramon Joseph, Will Dugan and Faculty Advisor Robert Benton.
Minnesota State University, Mankato, Department of Construction, Mankato, Minnesota with Shola George (team captain), Chase Olson, Hunter Morsching, Hunter Campbell, Jon Harrington and Faculty Advisor Brian Wasserman.
University of Florida, M.E. Rinker, SR. School of Building Construction, Gainesville, Florida with Sam Mitchell (team captain), Rob Rogers, Alex Idriss, Camille Rimmer, Tony Cento and Faculty Advisor Jim Sullivan.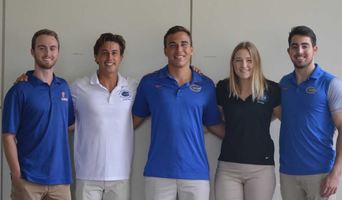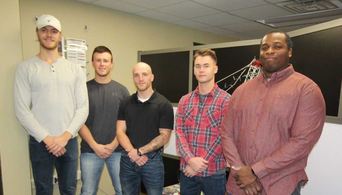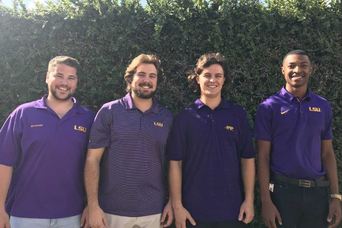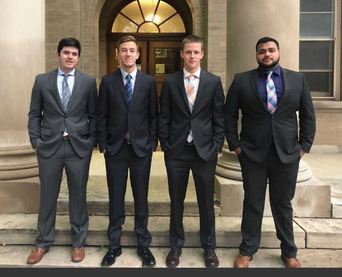 The judges for this year's competition are:
Chris Baxter, Vice President and senior estimator for Rackley Roofing co., Inc., Carthage, Tenn.
John Geary, Chief Marketing Officer for Nations Roof, St. Charles, Ill.
Helene Hardy-Pierce, Vice President of Technical Services, Codes and Industry Relations, GAF, Parsippany, N.J.
Scott Kawulok, Vice President, B & M Roofing, Frederick, Colo.
Bob Pringle, Vice President, Evans Roofing Company Inc., Elmira, N.Y.
James Williams, Project Manager with Crain Construction, Inc., Nashville, Tenn.
Scott Wilson, Manufacturer Representative for Carlisle with Apex Group, Nashville, Tenn.
"This has been a unique and encouraging experience, for one who has had a full career in estimating and project management in this industry," said judge Chris Baxter, V.P., Rackley Roofing Co., Inc. "Hopefully, some of these young people are going to find their own career paths in roofing. Some of them are going to do very well."
John Geary, Chief Marketing Officer, Nations Roof shares, "I have been so impressed by the poise, knowledge and understanding that these outstanding young women and men have demonstrated in the competition. In a relatively short period of time they have grasped the challenges we have created for them and come up with sound, feasible solutions for real life scenarios.
The roofing industry is in good hands with the next generation of leaders that are coming out of universities today. I trust that they will be well rewarded for their efforts and help us all to reach higher levels of accomplishments in quality, safety and productivity."
The construction management student competition is designed to test the students on their roofing knowledge, project management capabilities and presentation skills. This year, the teams are tasked with submitting a qualified bid package for installing a new roof system for the Hilton Franklin Cool Springs Hotel in Franklin, Tennessee. Judges reviewed the written proposals, submitted December 10, and selected five teams as finalists for the competition.
The final leg of the competition will take place the morning of February 12th. The five finalist teams will participate in a 15-minute oral presentation at the Music City Center in Nashville, Tennessee. The purpose of this presentation is for each team to summarize their proposal and provide their construction management strategy for the project. Later that evening, the winning teams and the Best Individual Presenter will be announced at NRCA's Industry Awards Ceremony and Cocktail Reception. The first- and second-place teams will be awarded $5,000 and $2,500 in scholarship funds for their schools, respectively.
The oral presentations will be broadcast live via Facebook Live on the Roofing Alliance Facebook page. The Roofing Alliance is encouraging attendees of the International Roofing Expo® to attend the competition and for those who cannot attend to watch via Facebook.
To learn more about the Construction Management Student Competition and how to attend, visit www.roofingalliance.net or contact Bennett Judson, the Roofing Alliance's executive director, at bjudson@nrca.net.
About the Roofing Alliance
The Roofing Alliance is committed to shaping the industry's future by funding education, research, scholarships and philanthropic initiatives, all for the purpose of securing the industry's future excellence. Composed of 166 members representing extraordinary leaders from the contracting, manufacturing, distribution and service provider communities, the Roofing Alliance has committed $13 million to enhance the performance and long-term viability of the industry and allocated more than $5 million to fund 45 research, education, technical and philanthropic programs and projects. Serving as the foundation of the National Roofing Contractors Association (NRCA), Roofing Alliance members are focused on giving back and supporting high-quality educational programs and ensuring timely and forward-thinking industry responses to major economic and technological issues. For more information about Roofing Alliance initiatives, visit www.roofingalliance.net.