The award honors charitable works performed by NRCA contractor members
In recognition of its generosity and service, Showalter Roofing Service Inc., Naperville, Ill., has been presented with the seventh annual CNA/NRCA Community Involvement Award sponsored by the National Roofing Contractors Association and CNA.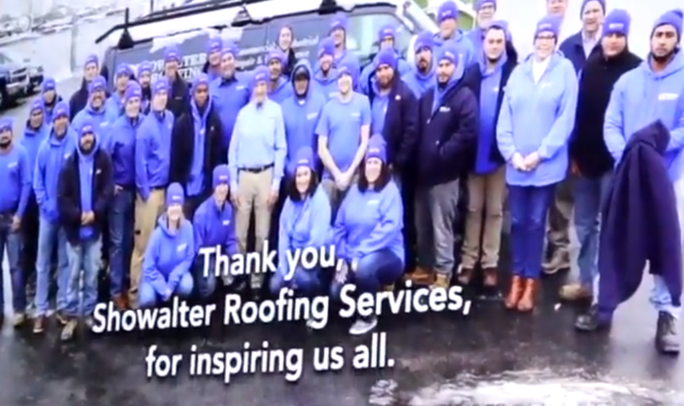 Showalter Roofing Service created A Roof Over Your Head, a 501(c)(3) organization that helps homeowners in need of household repairs, such as exterior decking, porches, stairs, railing repairs and cleaning, fence and gate repairs and more. In 2018, Showalter Roofing Service provided A Roof Over Your Head with material, labor and equipment for 69 projects.
CNA awarded Showalter Roofing Service with $7,500 to be presented to A Roof Over Your Head. In addition, NRCA dedicated the proceeds of its Cyber Monday sale in November 2018 to the winning charity. The sale generated $533, and all the proceeds will be donated to A Roof Over Your Head.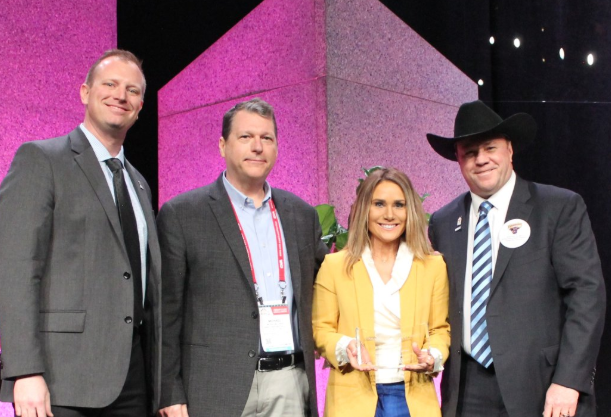 Additionally, second-place winner Legacy Restoration, Plymouth, Minn., received $5,000 for its charitable efforts to Volunteers of America, which included making 100 tie blankets by hand for foster kids and families in transition; packing 150 lunch meals for children lacking a nutritious afterschool snack and individuals experiencing homelessness; and adopting 21 families for Christmas and providing gifts, among other efforts.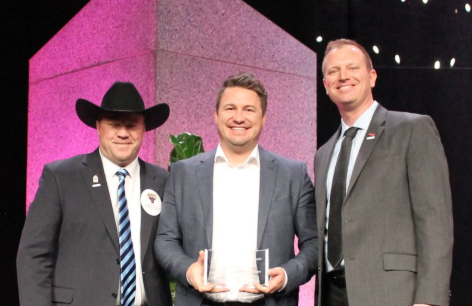 Third-place winner, Core Contractors, Roofing Systems, Denver, received $2,500 for its work with The Other Side Academy, a training school that teaches pro-social, vocational and life skills and is available as an alternative for individuals facing long-term incarceration and those seeking change from the life they chose in the past. Core Contractors co-founder Andrew Schmidt spearheaded an effort to raise funds for TOSA Denver.
In addition, Beldon Roofing Co., San Antonio, was the winner of the People's Choice Award, which was selected by public online voting on NRCA's website, and received $1,500 for its work with Susan G. Komen San Antonio.
The awards were presented Feb. 12 at the NRCA Industry Awards Ceremony and Cocktail Reception held during NRCA's 132nd Annual Convention in Nashville.
NRCA is one of the construction industry's most respected trade associations and the voice of roofing professionals and leading authority in the roofing industry for information, education, technology and advocacy. It represents all segments of the roofing industry, including contractors; manufacturers; distributors; architects; consultants; engineers; building owners; and city, state and government agencies. NRCA's mission is to inform and assist the roofing industry, act as its principal advocate and help members in serving their customers. NRCA continually strives to enhance every aspect of the roofing industry. For information about NRCA and its services and offerings, visit www.nrca.net.
Serving businesses and professionals since 1897, CNA is the country's eighth largest commercial insurance writer and the 13th largest property and casualty company. CNA's insurance products include standard commercial lines, specialty lines, surety, marine and other property and casualty coverages. CNA's services include risk management, information services, underwriting, risk control and claims administration. For more information, please visit CNA at www.cna.com. "CNA" is a service mark registered by CNA Financial Corporation with the United States Patent and Trademark Office. Certain CNA Financial Corporation subsidiaries use the "CNA" service mark in connection with insurance underwriting and claims activities.