By METALCON.
Construction on the border is ongoing.
Despite resistance on behalf of many lawmakers to commit to additional funding and also risking a possible government shut down later this month over this issue, construction on the border wall between Texas and Mexico is ongoing. Construction Dive recently reported, " U.S. Customs and Border Protection (CBP), along with the Army Corps of Engineers, announced the start of construction at another section of the U.S.-Mexico border wall, with the latest contract worth up to $5.7 million."
Construction Dive goes on to report, "San Antonio, Texas-based Gideon Contracting will erect seven gates within the U.S. Border Patrol's Rio Grande Valley sector in Cameron County, Texas, for $3.7 million. The CBP plans to install a total of 35 gates, along with related equipment and site upgrades, at the end of or along existing levee ramps close to the U.S. International Boundary and Water Commission levee. Completion of the gates will still grant access to the river to property owners, federal agencies, emergency personnel and other officials but will make it more difficult for smugglers to get across the border.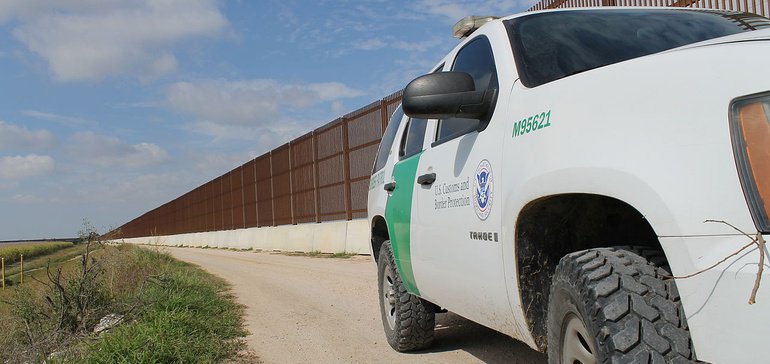 Back in September, Newsweek reported that, "Construction began on new sections of a partially "see-through" 18-foot border wall in El Paso, Texas. The U.S. Customs and Border Protection agency said it started building the wall with the steel structure (pictured below) replacing fencing that had once marked the divide between the U.S. and Mexico." The Department of Homeland Security told Fox News the wall is expected to replace a former chain link and metal fence from Chihuahuita and run east for four miles.
To learn more about METALCON 2019 visit here.