By Karen L. Edwards, RCS Editor.
Contractors work hard at the craft of roofing and it's important to recognize and reward outstanding efforts and projects.
Often, the best part of a building is its roof and it certainly is the most important part. There's nothing better than seeing a beautifully installed roofing system. When we learned that Tremco Roofing and Building Maintenance have been awarding contractors and projects for their workmanship and outstanding installations, we wanted to learn more and share the award winners with our readers.
I had the chance to speak with Bob Spreat, Director, Messaging and Marketing Communications and Jonathan Jarrous, Marketing Manager, to learn more about the awards and how projects and contractors are selected for recognition.
"We communicate internally with our sales force and ask them to submit their projects that they feel are worthy of recognition," explained Jonathan. "They submit a questionnaire and details on why that project should receive an award."
The nominations are then reviewed by an internal leadership team who look at many factors in selecting the winners, including the overall size of the project, the visibility of the building, the challenges that were faced, the timeline and details of the installation.
If you have been to the welcome party at the International Roofing Expo, you've heard about the recent winners. "We sponsor the welcome party, during which we show slides of the winning projects," said Bob. "We take a few minutes during the event to announce the winners and present them with their awards."
Let's take a look at the winners announced at this year's International Roofing Expo.
Congratulations to the 2018 Contractors of the Year:
United States: Elmer W. Davis
Canada: Atlas-Apex Roofing
Congratulations to the 2018 Projects of the Year winners: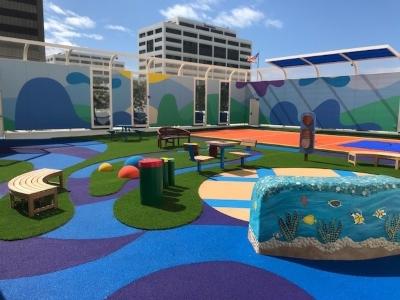 -U.S.: Children's Hospital of Orange County, 3,760 square feet, AlphaGuard® BIO and RoofTec™, installed by BEST Contracting Services Incorporated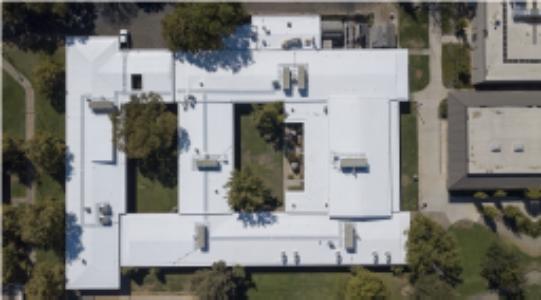 U.S.: YUBA College, Marysville California, 169,589 square feet AlphaGuard® BIO, AlphaGuard® MT, TPA Roof System, Solargard Hy-Build, installed by Madsen Roofing & Waterproofing, Inc. and Brazos Urethane.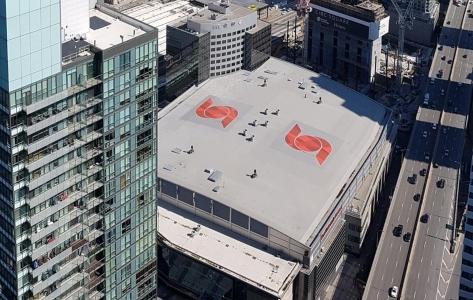 Canada: SCOTIABANK Arena, Toronto, Ontario, 40,000 square feet, AlphaGuard® BIO and Solargard Acrythane, installed by Atlas-Apex Roofing.
Congratulations to the 2018 Best Collaboration Winner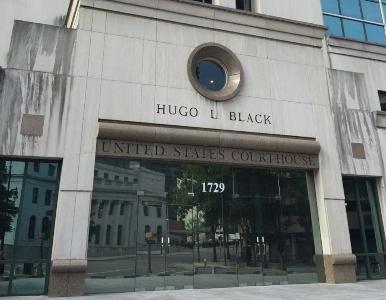 Gulf Coast Region: Birmingham, Alabama, Hugo L. Black U.S. Courthouse, 30,100 square feet POWERPly Modified Bitumen System installed by National Building Contractors.
Congratulations to the 2018 New Product Winner!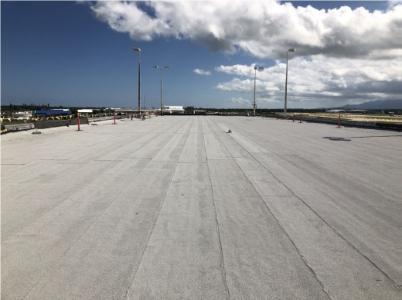 U.S.: Luis Munoz Marin International Airport, Carolina, Puerto Rico, POWERPly® Endure™ BIO Adhesive, installed by WTI.
Be sure to visit our project profiles page where we plan to feature some of these great installations in the future.
Learn more about Tremco Roofing & Waterproofing.