It is with a heavy heart that we announce the passing of John Dibble, Dibble Roofing Co. Inc., Jacksonville.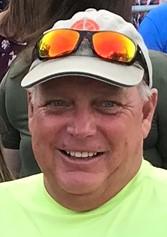 John Robert Dibble came screaming into this world on April 18, 1958 in Jacksonville, Florida to Dorothy and Douglas (Shorty) Dibble Sr. John successfully battled Leukemia for 17 years before the fight ended on January 19, 2021.
John's love for music began at Landon Jr High and continued through high school, where he played the Alto Sax for the Symphonic and Jazz Band. He graduated from Sandalwood High in 1976. He also played for the Jacksonville Community Band, the USFL's Bulls Band and the Gator Club of Jacksonville Pep Band.
While attending classes at FJC John began his life-long career at Dibble Roofing. He was a perfectionist, he either did it the right way or not at all. Some might say he was a workaholic, but he was proud of his work and his family name. He thought roofs were beautiful.
John was an avid fisherman, loved bowling, hunting and clay shooting. One of his greatest loves was music, going to as many as twenty concerts a year. He was also a Mason in good standing with both Duval and Baldwin Lodges. His witty personality and loving heart awarded him with an endless number of friends, from every walk of life. He adored his friends and loved his family. He touched so many hearts and will be missed dearly by all who loved him.
John was preceded in death by his father Shorty and is survived by his son, Shane and Nikki Dibble, his mother Dorothy Dibble, his sister's Peggy and Howard Williams, Becky and Greg Riley, his brother Douglas L Dibble Jr., his girlfriend Carrie Shafer and numerous nieces and nephews.
His Celebration of Life is March 7th at 1:30 p.m. at Ramallah Club 3130 Parental Home Rd. Please bring a short story to share. In Lieu of flowers, the family suggests a donation to his favorite charities, Wolfson Children's Hospital or The Ronald McDonald House.
Condolences can be sent to: Dibble Roofing Co. Inc., 3518 Morrow St., Jacksonville, FL 32217-2505
Our thoughts and prayers are with his family, friends and co-workers.
Learn more about FRSA in their RoofersCoffeeShop® Directory.
About FRSA
The Florida Roofing and Sheet Metal Contractors Association was founded in 1922 to bring together contractors as well as businesses with related interests. FRSA's purpose is to foster and encourage a high standard of business ethics among its members and to inform the general public of the importance of doing business with competent and ethical firms. FRSA encourages quality through research, education, and recognition of competence. The Association provides potential economies through the cooperative purchasing of insurance, financial services and other products and services designated by the Board of Directors. FRSA represents the interests and acts as the voice of its membership before government and regulatory bodies of all kinds and works to improve the overall industry in keeping with the general purposes of the Association.