The Western Roofing Expo 2019 is "The Largest Regional Roofing Expo presented by Roofing and Waterproofing Contractors for the Roofing Industry."
This is your once-a-year opportunity to maximize your company's productivity, efficiency and profitability.
Known for bringing all of the elements of the roofing industry together, the Western Roofing Expo focuses on the western region of the United States and the specific needs that roofing and waterproofing contractors face in these areas.
The Western Roofing Expo 2019 features a two-day trade show, 20 educational seminars, two keynote luncheons, The Roofing Games™, golf and sporting clays tournaments, an amazing welcome party & lively-silent auction, unbeatable networking, and live product demonstrations starting every hour on the trade show floor.
Annual Luncheon and Keynote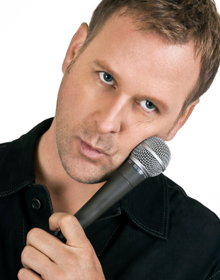 This year's annual luncheon on Tuesday, June 11 will feature Keynote Speaker Dave Coulier. Dave is perhaps best known as "Joey" from the hit ABC television series, Full House, which aired for eight seasons (1987-1995, with 192 episodes produced) and can now be seen on the Nickelodeon and ABC Family network lineups. Dave followed this success by hosting his second prime-time hit series, America's Funniest People, which ran on ABC for four seasons. Dave also hosted ABC's World's Funniest Videos and his own series, Out of Control for Nickelodeon. Recently, Dave guest starred on How I Met Your Mother on CBS, and appeared with Bob Saget and John Stamos on Jimmy Fallon, The View, and Good Morning America promoting their Dannon® Oikos commercial for the Super Bowl.
Highly regarded for his voice-over talent, Dave's additional credits include many Saturday morning cartoon favorites. He began by doing voices on HannaBarbera's Scooby Doo and the re-syndicated version of The Jetson's. Dave then went on to lend his versatile voice to Jim Henson's multiple Emmy Award-winning animated series, The Muppet Babies, where he portrayed Animal and Dr.Bunsen Honeydew for the run of the series, and then became the voice of three additional characters; Waldorf and Statler (the two old guys in the balcony on the original Muppet Show) and Bean Bunny. Dave voiced Peter Venkman for The Real Ghostbusters cartoon, and the Cartoon Networks' Robot Chicken.
Dave is also teamed-up with Dave Thomas on The Bob and Doug (McKenzie) animated series. Dave has just started his second season on China, IL for Cartoon Networks' Adult Swim lineup. Dave can also be heard nationwide as the voice of Kellogg's Raisin Bran and as the voice of GEICO's American Legend national radio campaign. Dave's performed his clean stand-up on The Tonight Show, HBO's Detroit Comedy Jam and HBO's Comic Relief at Radio City Music Hall. Dave continues to sell out shows at colleges, corporate events, casinos, nightclubs and theaters. Dave partnered with National Cinemedia/Fathom, headlining his Clean Guys Of Comedy concert, broadcast 'live' in movie theaters nationwide in 2014 with the first DVD available only at Redbox.