By Heidi J. Ellsworth.
Joey shares his experience with the RISE program which is bringing young people into the roofing industry.
I recently had the pleasure of interviewing Joey Lee III, WTI Foreman with Tremco WTI concerning the Tremco WTI RISE program in a Coffee Shop RLW – Read Listen Watch program. I am so intrigued by all of the jobs and personalities in the roofing industry that I wanted to keep it going by highlighting Joey in a blog. To me, it is amazing to see such young talent and ambition and I believe we should be celebrating this next generation of roofing professionals.
In fact, after our live webinar, Joey's father, Joe Lee II who also works for Tremco, sent me the nicest note thanking the Coffee Shop for highlighting both the employees of WTI and the RISE program which is focused on bringing young people into the roofing industry. So, let's learn a little more about Joey as he shares his story.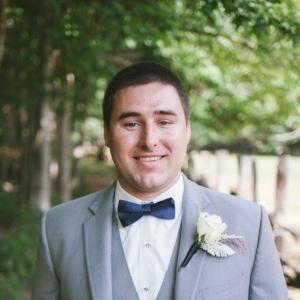 Well, my story starts in high school. My father started working for WTI in 2006 and when I graduated from high school, I originally wanted to be a pilot. I was going to go to school, going to fly, and then I found out I was color blind, so I failed the physical to actually become a commercial airline pilot. At that point, I was looking at options and I wasn't sure what my backup plan was, so I came to work for WTI. From there, I enjoyed the travel, enjoyed being out on the roofs, and working for WTI and the opportunities they offer.
Tremco WTI gave me the opportunity to get my Registered Roof Observers (RRO) and my OSHA 30 certificate. Now, I'm the lead foreman in East Tennessee and hopefully soon, a construction manager once I finish the RISE (Roofing Individuals Succeed through Education) program and gain my construction management degree. I'm almost finished with my Associates degree and it has all been paid for through the RISE program. I have one semester left, and I've already started a couple of actual construction management classes that will qualify for my Bachelor degree.
The RISE program was an easy decision for me. My wife received her master's degree, and the entire time she was in school, we talked about me going to school next. It just so happened, nine months after she graduated, I saw the RISE program advertised at Tremco and jumped on it. I have no regrets at all.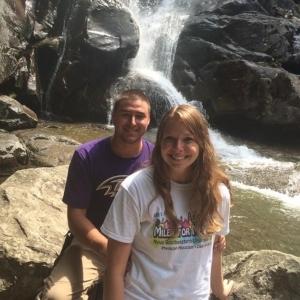 My father has always been a goal-oriented person, so when I started here, he always said, "Okay, where do you want to be in five years? Where do you want to be 10 years? How do you want to end your career and what are you going to do to get there?" College education was always one of those steps for me to get where I wanted to be if I wanted to be an RBM or VP within WTI.
I enjoy being outdoors. I like going hiking. I was a two to three-sport athlete so working hard and physical labor did appeal to me. But then, I realized that I don't want to beat my body all the way up even though I enjoy it now that I'm younger. I need to look to the future and get my education. The RISE program let's me have the best of both worlds.
The roofing industry is open to anybody that wants to try it and find a great career. I think more of my peers should give it a try. It's something that you may enjoy even if you haven't thought about it before.
To hear Joey's podcast or webinar visit the RoofersCoffeeShop.com RISE RLW page.