By Dani Sheehan.
Don't miss this chance to show off your furry friend and donate to a rescue mission of your choice.
If you own a dog, you probably already have countless photos on your phone of them doing silly things or sleeping in the yard that you show off in every conversation. With the TRI-BUILT® Top Dog Calendar Contest, you can submit these photos of your furry friend and you'll have a chance to give back and have them featured in the 2024 TRI-BUILT Top Dog Calendar. Simply take one or two photos of your dog and explain why they are top dog material! Nominations can be submitted now through October 17, 2023, and twelve winners will not only have their dog featured in next year's calendar but will also receive $1,000 donation toward their favorite animal rescue.
A panel of judges will vote on the top twelve featured images and even if your dog isn't selected, all entries will receive a TRI-BUILT dog Lego kit and calendar by December 2023. Winners will be announced by November 7, 2023. If you don't already, you can also find TRI-BUILT's mascot, Blu, on Instagram and become a part of Blu's friends!
This calendar contest is just one way that TRI-BUILT gives back. They've also partnered with K9s for Warriors to sponsor the training of service dogs. Every time you purchase a TRI-BUILT product, you are helping save a dog from kill shelters. They are then trained as service dogs and paired with veterans suffering with physical or mental disabilities from serving our country.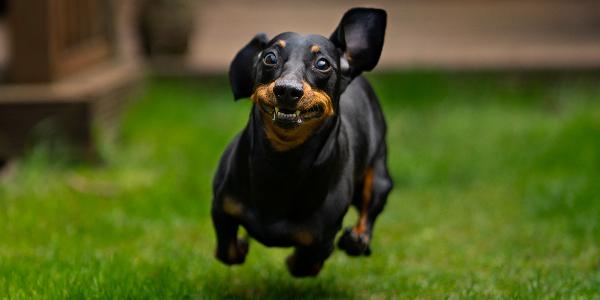 We all love our dogs – this contest is a great way to connect with TRI-BUILT and other contractors through the unconditional loyalty and protection we share with our four-legged family. We can't wait to see why your dog is top dog material! Submit your nomination before it's too late!
Dani is a writer for the Coffee Shops and AskARoofer™. When she's not writing or researching, she's training for trail races and working on her yoga teaching certification.