By Karen L. Edwards, RCS Editor.
Tremco/WTI team members were able to take a break from the summer heat, network and enjoy a cookout hosted by their supervisor.
We've shared many articles about the team at Tremco's Weatherproofing Technologies Inc. (WTI) and the great culture that they have created at their company. When we learned about how supervisor Rich Potts brought the northeast WTI team together at the end of June to show his appreciation for a year of success paired with great teamwork, we wanted to know more.
I had the chance to speak to two of the attendees, regional dispatcher Kristin Crandall and regional administrator Nicole Reo who were still excited about the opportunity to network with their teams, that are typically spread out throughout the region.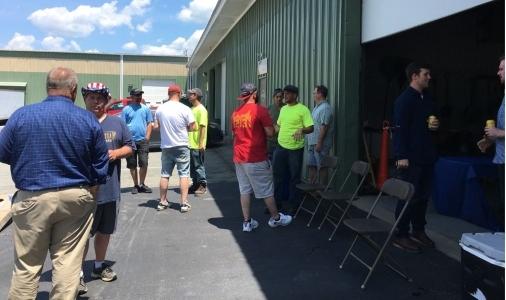 The Patch and Repair team, the Inspection team, and the sales representatives for the New-England area of the region had the chance to enjoy each other's company while Rich manned the barbecue. Because the WTI team works out of their homes, they don't get as much face time as they would like. "It was really nice to be able to put faces to names for those we hadn't yet met," Nicole said. "We talk to them every day, but we rarely get to see them."
Kristin agreed, "We sometimes will have a new hire and we only just see their names. This really let us get to know each other on a more personal level. It really created a better bond between our field team and sales team as we prepare to move into the next fiscal year."
In addition to the branded t-shirts that Rich brought for the attendees, Nicole and Kristin brought along gift cards to hand out as prizes and sweat rags to help keep the team cool in the heat of summer. Rich's barbecue and catering skills were raved about by those enjoying the lunch that also included garden salad, Caesar salad, fruit and vegetables. The event just happened to coincide with Nicole's birthday, so she was surprised with a birthday balloon and many warm wishes. She also was able to enjoy her all-time favorite cheesecake after the meal.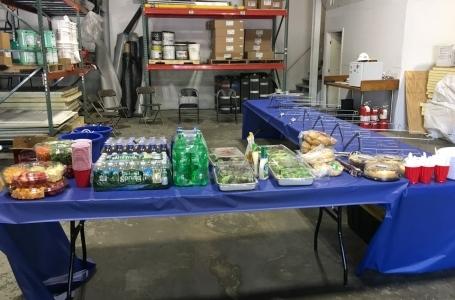 Appreciation day was held at WTI's shop that is centrally located in East Taunton, Massachusetts meaning that it was easy to get there from Connecticut, New Hampshire, Rhode Island and Maine. Unfortunately, the techs in New York City and Rochester, New York were just a bit too far to join the rest of the team. "We definitely wish they would have been there to enjoy the food and comradery, but it would have been anywhere from a 4- to 7-hour drive for them," explained Kristin.
Kristin concluded, "All the guys have responded with emails stating how appreciative they were of this and that the morale in our region is some of the best the techs have seen. We are really coming together and enjoying working today."
If this sounds like a company you want to be a part of, check out their open positions across the U.S.