Tuesday, March 7 | 8:00 AM - 4:30 PM
Cost: Members $695 / Non-Members $995
It is an employer's responsibility to comply with the Occupational Safety and Health Administration's (OSHA's) regulations that apply to his or her workplace and employees. This interactive class focuses on fall-protection systems and includes up-to-date state-specific OSHA requirements. This one-day class also features demonstrations of equipment and techniques for self-rescue and relief of suspension trauma. Prevent costly accidents by preparing with this safety course.
About the instructors: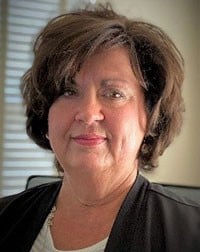 Cheryl Ambrose, CHST, OHST, Director of Enterprise Risk Management
Cheryl joined NRCA in 2021. Prior to joining NRCA, she was the National Health, Safety, and Environmental Administrator for the United Association, the labor union representing over 360,000 plumbers, pipefitters, sprinkler fitters, welders, and service techs in the U.S. and Canada. Cheryl has over 25 years of experience as a construction safety and health professional where she has worked as project safety manager on high-profile projects, regional safety director, corporate and national safety director for large general contractors and specialty contractors including union and non-union. She holds a bachelor's degree in Occupational Safety and Health from Columbia Southern University where she graduated magna cum laude. She also has an associate degree in business management.
Cheryl holds the Construction Health and Safety Technician (CHST) and Occupational Health and Safety Technician (OHST) certifications through the Board of Certified Safety Professionals (BCSP). She has been a member of the American Society of Safety Professionals (ASSP) for over 20 years. She has actively participated in the construction industry serving on numerous committees and continues to do so by representing NRCA including the American National Standards Institute (ANSI) A10 Construction Standards Committee where she chairs and participates in numerous subgroups and was selected to serve on OSHA's Advisory Committee for Construction Safety and Health (ACCSH).
Cheryl is an authorized OSHA Outreach Trainer for Construction for the OSHA 10- and 30-hour training. In addition, she has held numerous trainer certifications in construction safety. She has also developed and facilitated trainer courses in a number of safety and health topics including fall protection, trenching and excavation, pressure testing, opioids, and suicide prevention, to name a few.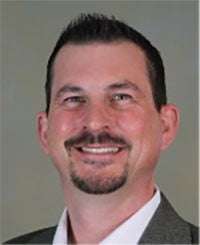 Richard Trewyn, Director of Enterprise Risk Management
Rich joined NRCA in 2015. Prior to joining NRCA, he was the national safety director for TECTA, and he started his career at FJA Christiansen Roofing Companies in Milwaukee, Wis., in 1996. With a degree in occupational safety and health from the University of Wisconsin—Whitewater and his numerous certificates and certifications within the safety field, he brings a wealth of industry knowledge and expertise to NRCA. He is an OSHA-authorized trainer for the construction 10- and 30-hour classes and an authorized CERTA trainer of torch-applied system classes. He also teaches NRCA's fall-protection and CERTA train-the-trainer classes.