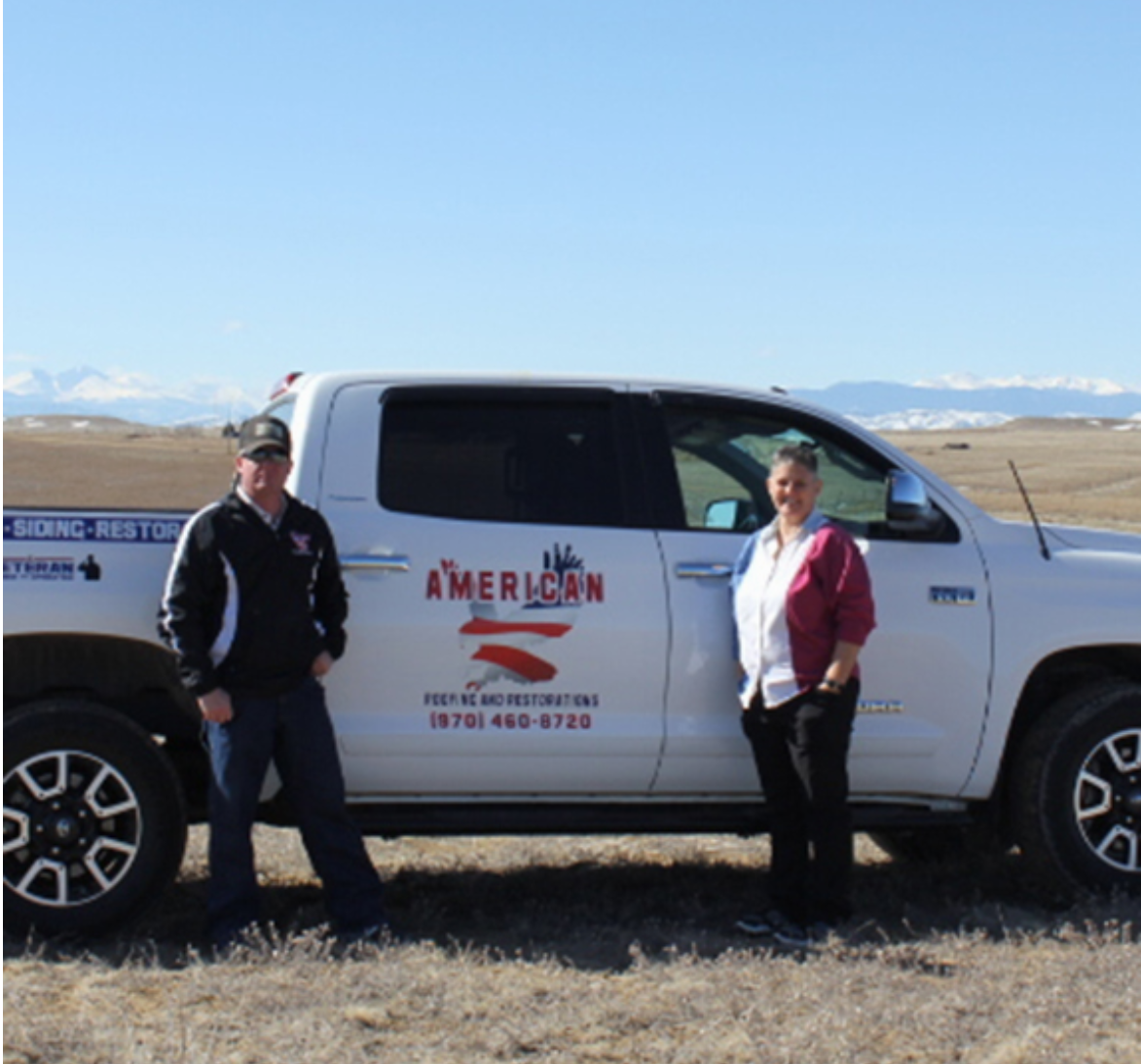 Here at American Roofing and Restorations, our passion lies in helping residents in Northern Colorado navigate their existing roofing and gutter system. Whether you're looking to replace your roof due to weather damage, install a new gutter system, or have routine maintenance done, our team is here to help you.
Owners Christa Robison-Pebley and Brian Pebley have a passion for providing accessible home solutions through innovative gutter and roof restoration services. As a family and veteran owned company, American Roofing and Restorations has been providing comprehensive gutter and roofing restoration services to homeowners in Northern Colorado since 2012. Christa and Brian apply their more than 20 years of experience in the construction industry to each and every project.
We don't just provide exceptional services – we educate our customers on their existing roofing and gutter systems, review their options, and work together to find the best solution for their home. We take pride in our customer service and helping homeowners in Northern Colorado navigate their roofing and gutter systems. If you're looking for gutter and roof restoration services, American Roofing and Restorations is here to serve you.
---
Roofing Services
Explore our comprehensive roofing restoration services, and learn how our team can transform your roof. Whether your roof has experienced weather damage, or is just simply outdated, our team can evaluate your existing roof and recommend the best option for your home.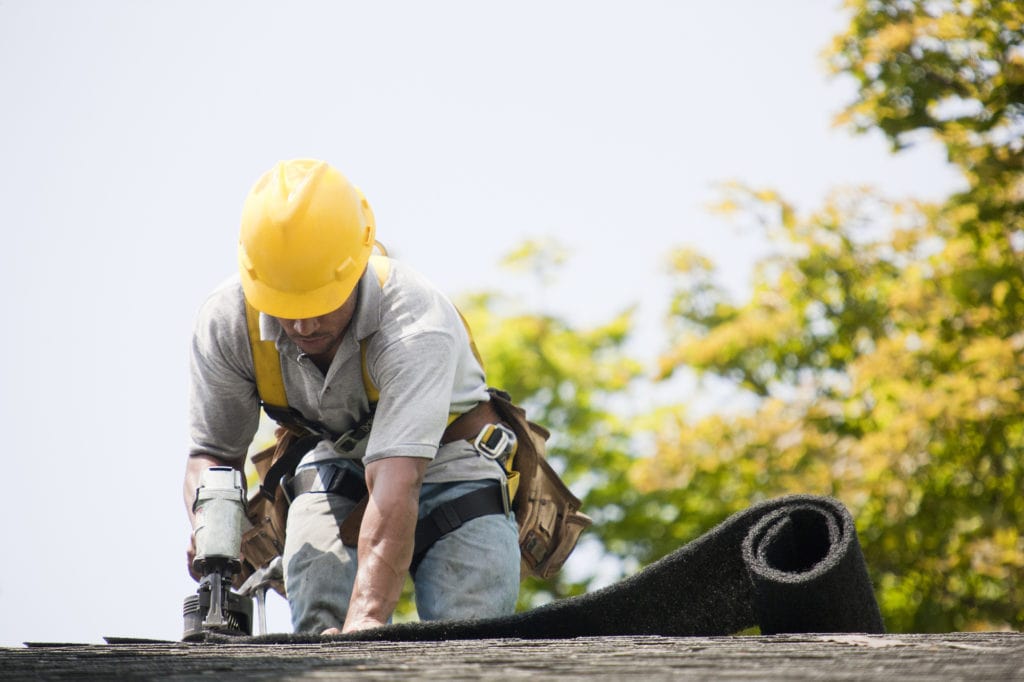 Roof Repair
Does your roof require minor repair from storm damage, or is it showing signs of leaking? Our team of professionals will properly and efficiently take care of your roof repairs at an affordable rate.
Roof Replacement
Is it time to fully replace your roof? Our team will work with your insurance company to replace your roof in just a matter of weeks. With a variety of styles to choose from, we are the go-to roofing experts in Northern Colorado.
Metal Roofing
Metal roofing is one of the most eco-friendly and sustainable options you have for a roof replacement. Though the up-front cost might be higher, the overall energy and durability savings are worth the investment.
Asphalt Shingles
Asphalt shingles are the most common and have the lowest starting price. We offer many styles and textures to help create your desired look.
Tile Roofing
Are you considering replacing your traditional shingled roof with something a bit more stylish? Learn why we love tile roofing and the incredible benefits it offers our customers.
Storm Damage
Has your roof been damaged from hail storms? Our team of roofing professionals will work with your insurance company to help ensure your roof damage is covered.
Get in touch about Roofing Services.
---
Gutter Services
Something that all homeowners must consider is the current state of their gutters. With Northern Colorado's extreme weather, homeowners must be especially cognizant of the condition of their gutters. Our team is here to evaluate your existing gutter system, install new gutters, and provide any necessary repairs.
Gutter Repair
If your gutters are starting to crack or split, it may be time to repair them for the upcoming season. Our gutter experts will walk you through your options and make sure your repairs are done within your timeline.
Gutter Cleaning
Cleaning your home's gutters is never a fun chore. Do you put off cleaning out your gutters? This job is often neglected, but is an important part of maintaining your home.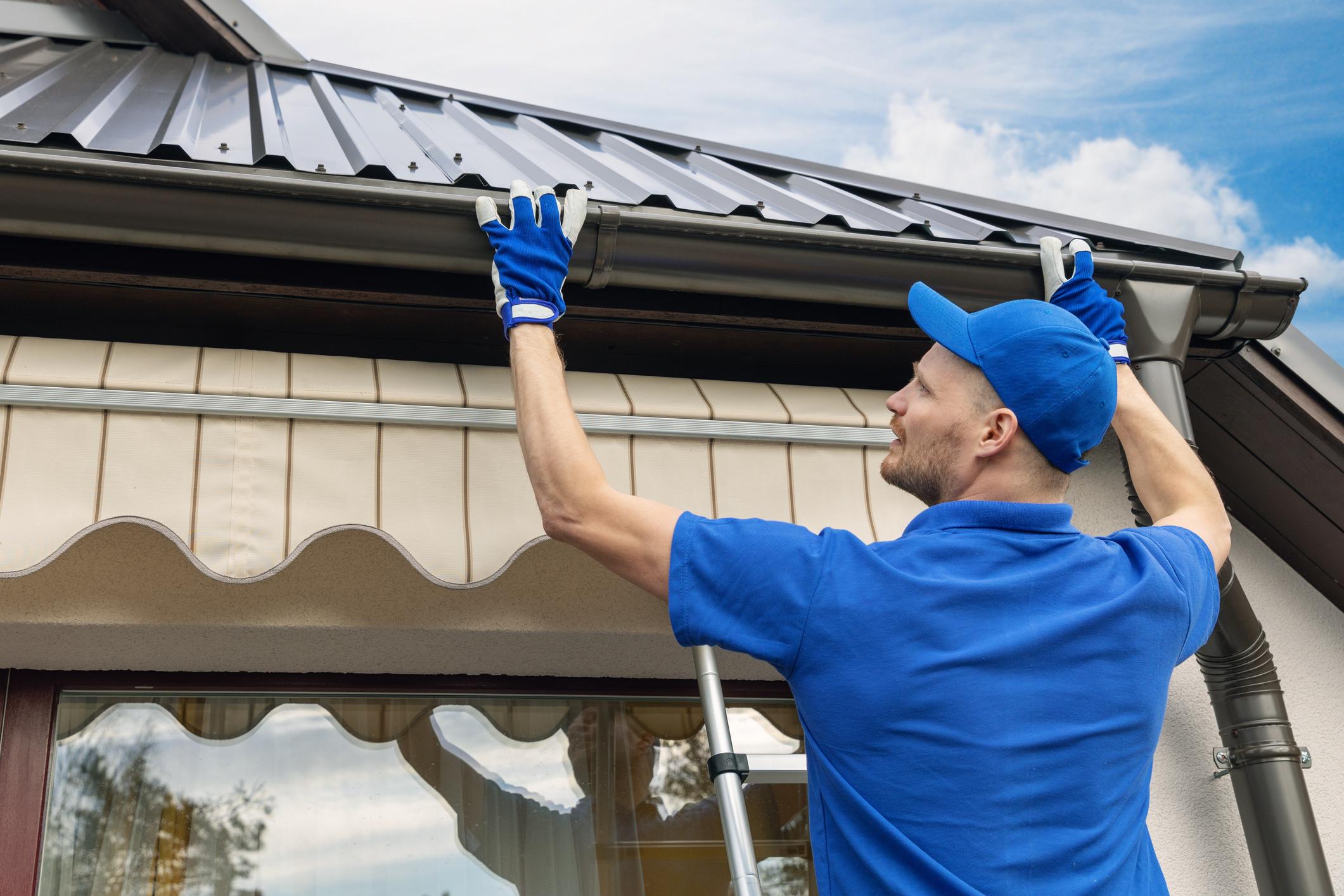 Gutter Installlation
Ready to replace your existing gutters with something that offers better drainage and curb appeal? Our gutter experts will happily assist you with the process from start to finish.
Rain Gutters
Rain gutters are an important factor for homeowners living in Northern Colorado. Contact our experts today to discuss your options for rain gutters.
Decorative Gutters
Much like traditional rain gutters, decorative gutters offer an attractive option to upgrade your home's curb appeal. We offer stylish gutter options for modern day homeowners.
Gutter Guards
Gutter guards help block debris from entering your gutters, and also prevent the need to clean out gutters regularly. Our team makes this process easy through our efficient solutions.
Get in touch about Gutter Services.