The Tamko Edge - The POWER of Project Compression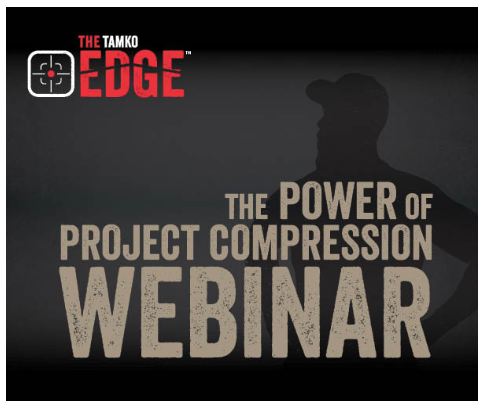 Members of The TAMKO Edge program have access to perks and special discounts from industry-leading tools, including real-time reports of storm-impacted areas with HailTrace, high quality virtual roof measurement reports from EagleView, and improved project organization and customer service and payment options through the digital automations of JobNimbus. All of these have the potential to increase the overall efficiency of each roofing project.
This webinar takes roofing contractors through an entire roofing job scenario, starting with a homeowner facing storm damage and needing a new roof. Throughout the scenario, HailTrace, EagleView and JobNimbus highlight the part each platform plays in the timeline of a roofing job, while also featuring the digital integrations the platforms have with each other.
Watch the webinar today!
---
Share this: