NRCA Roofing Day & CFS Roofing Services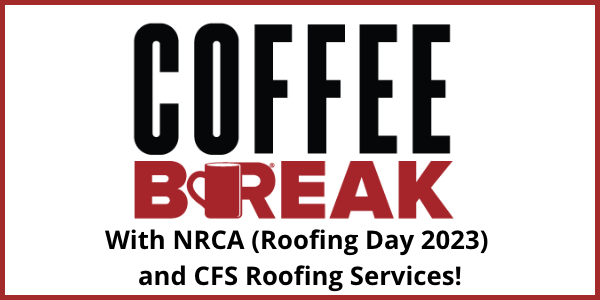 Who doesn't need a coffee break? Join RoofersCoffeeShop for a coffee break every third Tuesday of the month at 10 a.m. PST. This month we were joined by Deborah Mazol of the NRCA Roofing Day team. Roofing Day is the chance to advocate for our industry! Congress must see and hear from you to understand the critical issues we face. Together, we can make a difference.To foster an educational and collaborative experience, this occasion features expert speakers and panelists to inform and inspire attendees with an afternoon of meetings with your Members of Congress. Watch this Coffee Break to learn all about this year's Roofing Day and the roofer of the month. This month's Roofer of the Month is CFS Roofing Services, and we are honored to highlight them and the great work they do.
Learn More About CFS Roofing Services!
---
Share this: