Topps Video Playlist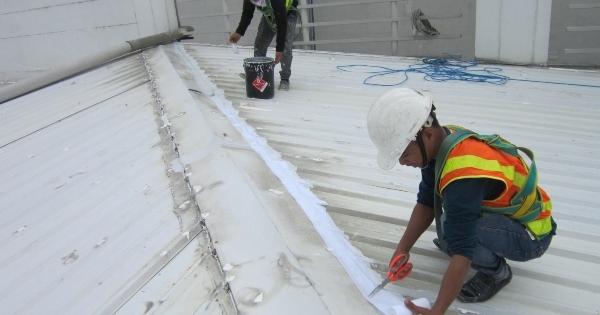 Topps® Products has been providing industry-leading roofing solutions to contractors, building owners, and facilities managers for over 30 years. Our roof repair products are second-to-none and they are backed by our dedicated support team of industry experts who are here to help you get the job done right every time.
Watch all of our Videos and Subscribe here.
---
Emergency Repair With Polyprene
Polyprene is a universal, all-weather repair material that is 100% rubber and waterfree. This particular training class took place in South Africa! Go Polyprene!!!
---
Topps Sureshot Back Saver Caulking Gun
Extension nozzle saves your back: No bending over to seal each screw head • Spring loaded valve is activated by pressing down on screw • Integrated Check-Valve: Consistently applies the same amount of sealant to each screw head with no drip • Dispense Bulk, Sausage Packs or 10oz Cartridge sealants • Disassembles for cleaning.
---
Polycore
This 100% polyester reinforcing fabric provides both exceptional multi-directional strength, together with elongation, making it the premier membrane for adding strength to critical areas and repairs. Use together with Polyprene® or Seam/RivetGuard™ cements, or Topps Seal® coatings for larger sectional areas. A 4" x 300' roll is made to easily address seams. A 6" wide roll is used for flashings, and 40-42" wide rolls are used to efficiently cap larger sections, including entire roofs.
---
Topps Seal Roof Coating
Compare the performance of Topps Seal® to acrylic and silicone alternatives. Once you do, you will agree that only Topps Seal roof coating provides you maximum features for protection. Your best value for your investment.