Nearmap Video Playlist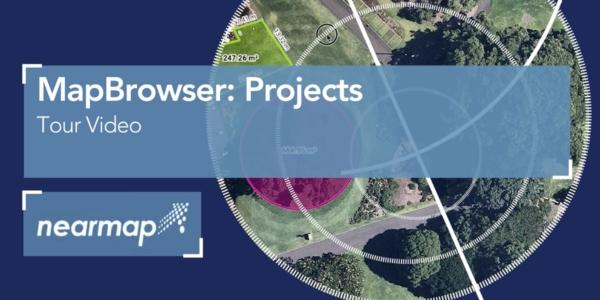 What will you accomplish in 2020?
We are on the cusp of a brand new year--an entirely new decade, in fact. What's in store for your organization in 2020?
At Nearmap, our mission is to help you achieve your project goals by saving you time and money in your project planning. We do this by transforming the way you see the world so it in turn, can transform the way you work.
As we close out this decade and head into the next, we'd like to share with you a bit of our accomplishments in 2019. We're looking forward to achieving even more with you and helping bring you projects into focus for 2020!
---
MapBrowser: An Introduction to the Projects Tool
A quick video walkthrough of the new Projects tool in MapBrowser. Now you can create and save projects on Nearmap's high-resolution aerial imagery. Projects also lets you take aggregate measurements of areas and distances; style objects with color and opacity; save site features in distinct layers, and organize projects with custom tags. For more information, visit the product documentation site on docs.nearmap.com.