FRSA Educational Foundation Scholarship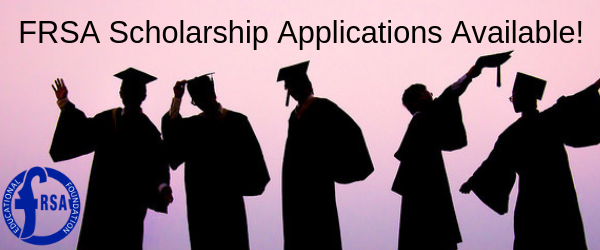 Application must be postmarked on or before March 31, 2020.
Since its inception, the FRSA Educational and Research Foundation has awarded more than $258,000 in scholarships. The Scholarship Program is available to assist FRSA members and their families, along with employees (and their families) of member companies.
Members, employees, and their families who plan to pursue post-secondary education in college or vocational programs on a full-time or part-time basis are eligible for the merit-based scholarships. The criteria for selecting scholarship recipients include, but are not limited to: Academic achievement; leadership and participation in school and community activities; honors; work experience; education and career goals.
To learn more about the Scholarship Program, CLICK HERE for a brochure.
For a 2020 scholarship application for Undergraduate or Graduate school, CLICK HERE.