RCASoCal 2020 Jim Nienow Memorial Scholarship Applications Open!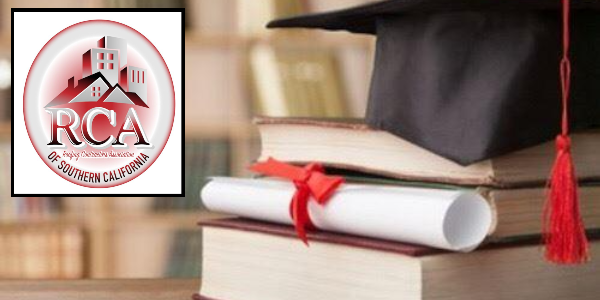 The application must be postmarked by July 17, 2020! THE DEADLINE HAS PAST. PLEASE COME BACK FOR 2021 UPDATES.
Our Jim Nienow Scholarship program has awarded over $200,000 in scholarships over the past 8 years to students affiliated with the Southern California Roofing Contractors Association. Students from all walks of life have received scholarship awards to help support achievement of their dreams.
In the challenging times we currently face, we hope to continue to be a source of support, inspiration, and encouragement to our member families and employees through this scholarship program.
Download our 2020 Scholarship Application
We look forward to awarding scholarships to immediate family members and employees of RCASoCal members in memory of the late James O. Nienow.
For more information visit https://www.rcasocal.org/