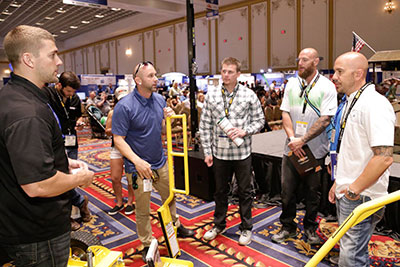 WSRCA was created in 1974 to address the problems and concerns of the western region roofing and waterproofing industry. It is the goal of the Association to share information and ideas that can help contractors and manufacturers remain competitive and ensure continued success in today's market. Each year, the WSRCA holds its annual convention and trade show, the Western Roofing Expo, to bring together the various segments of the industry and assist them in working together.
Powerful things happen when the roofing industry unities and works together…become a part of this unity. "Knowledge is power and enthusiasm pulls the switch." (Steve Droke/Forbes)
Make WSRCA your company's most important resource for success and business growth. You also will receive a money-back guarantee, so how can you afford not to join? 
The Western States Roofing Contractors Association (WSRCA) provides many avenues for roofing professionals to achieve a competitive advantage and offers educational programs, manuals and guidelines to improve your business.
Save