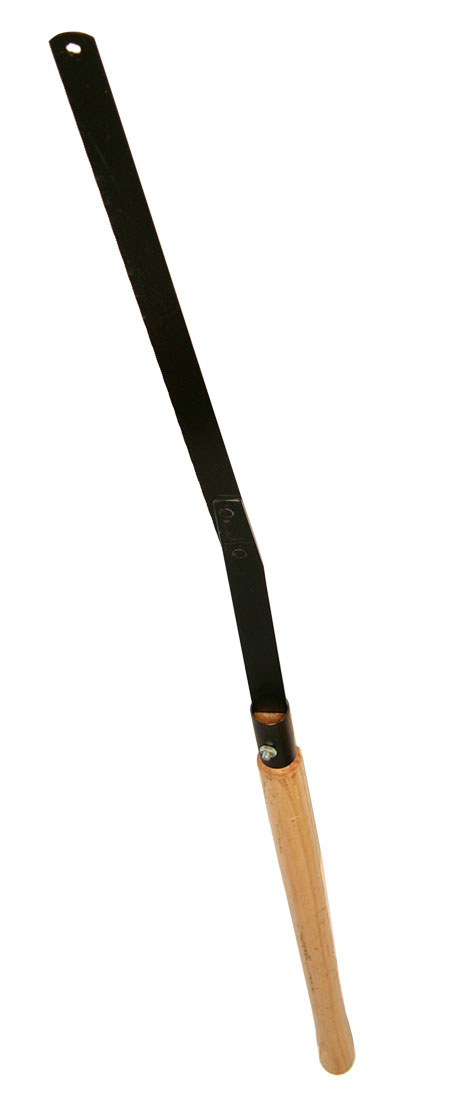 Order the Wil-Mar Roofers' Saw!
Cuts nails and staples fast
Self feeding
Cuts with a pull stroke
Increases productivity for repairs & re-roofing, saving time & money
This hand saw consists of a 25" wood handle and a 27" removable and replacable saw blade. This saw is used for removing broken shakes, shingles and slate. It cuts off the fasteners quickly without damage to adjacent material.