Get your FREE Cobra Lap Joint Nozzle
(Offer limited to the first 200 sign-ups)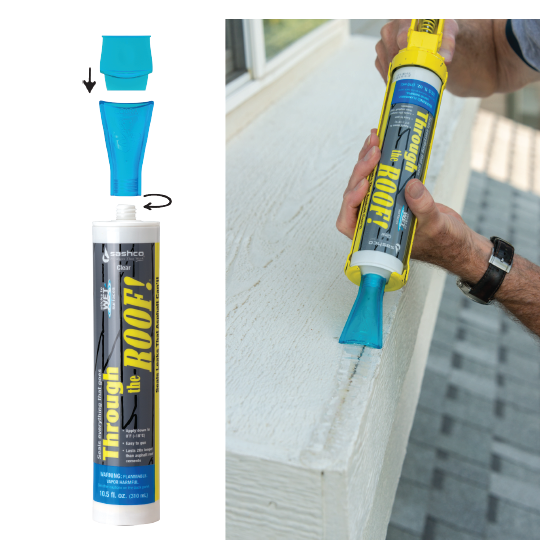 Why Use a Round Nozzle When You Need a Flat Bead?
The Cobra nozzle:
Lays a flawless bead – no tooling!

Saves you 15% - 50% material savings

Takes only 1/2 the time
Is very easy to use.
Screw-on nozzle – No leaks, no wobble

Simple to swap nozzles on the job
Use the convenient plug to caulk another day!
The Cobra plug preserves Through the Roof for weeks.

No nozzle cleaning - save time, save mess.